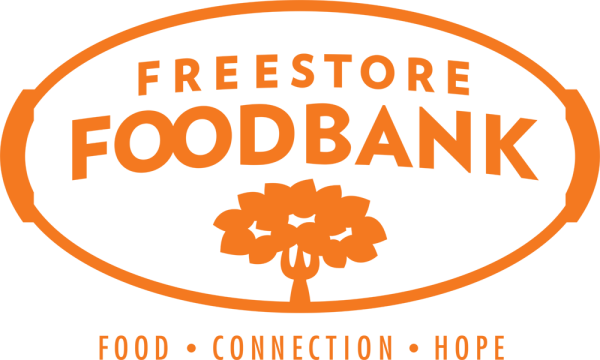 We're one holiday into the holiday trifecta. The next one, Thanksgiving, is the one where a magical thing happens. People start to realize the gifts they have been given, as well as, realizing that there are many people who haven't been so lucky. While our charity of the month selection is one that is around all year we wanted to help them provide a little bit of extra sparkle this holiday season to those in need.
About Freestore Foodbank
More than 100 employees comprise the Freestore Foodbank team. The common goal among them is solving hunger in the Tri-State Area. Every year, 20 counties in Ohio, Kentucky, and Indiana are supplied with 33 million meals from the organization..
The History
In 1971 Frank Gerson started The Freestore Foodbank. He saw dozens of household items being tossed away. As a result, he started to collect them to pass out to individuals who needed them the most.
The Freestore Foodbank is now one of the largest food banks in Ohio. Now, the current leader of the food bank is Kurt Reiber. Although many years have passed since Frank Gerson created the food bank, with the leadership of Reiber, the Freestore Foodbank's mission remains the same.
Mission and Vision of The Freestore Foodbank
Improve lives by eliminating hunger and ultimately create a hunger-free, healthy, and thriving community.

Freestore Foodbank Mission
They accomplish their mission and vision by partnering with a variety of corporations around the tri-state. Thus gaining access to resources that allow the organization to provide nutritious food. Not only that, but they also connect the individuals to other support networks to take them from any type of crisis to a stable life
Fall Classic
Every year the Freestore Foodbank hosts an event known as The Taste of the NFL. Due to a certain virus that has continued to spread rapidly, they had to create a virtual replacement! Until November 22nd, You can participate in a virtual auction, raffle, and virtual food drive.
For every $50 gift card that is purchased during this event TriHealth will be donating $50 to the food bank. Along with the donation by TriHealth every $50 gift card purchased will be an entry into a raffle for two club seats for a 2021 Cincinnati Bengals season home game, donated by TriHealth.
Throughout the month of November 2020, $0.75 from every order on frameusa.com will go to The Freestore Foodbank. In addition, You can add a donation if you'd like on our checkout page