October is here. Pumpkins, warm apple cider, a chill in the air and falling leaves. Lots and lots of falling or fallen leaves. When the foliage turns color and begins to drop from branches, it might be fun to preserve some of the more beautiful specimens you can find. There are hundreds of crafts that can be done using autumn foliage that are great for kids and adults, but we will just talk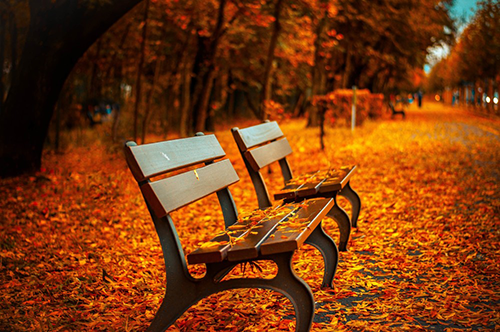 about two very simple ones that you can do using picture frames from Frame USA.
Before you get to the frames however, you have to get some leaves. The first week of October is prime foliage collection time. Everything has had a chance to change to those beautiful red, yellow and orange hues and have hit the ground but are still supple and haven't really started to dry out and turn brown and crumbly. Try and get as many different types and colors of leaves as you can, large and small. A variety of shapes to choose from will make your crafts more interesting. Plus, it's just nice to be out in the crisp autumn air. When you get them home, if you're not going to use them right away, be sure to store them in a cool, dark place. It wouldn't hurt to put them in seal-able, airtight plastic bags either.
Once you have a good selection of leaves, you can start the first project; framing fall foliage as a picture. There are a lot of ways you can arrange your leaves, but the two that are easiest is to frame one large leaf by itself, or create a collage of different leaves, almost a mosaic. The first thing you'll want to do, either way, is to preserve your leaves a little. I suggest starting out by drying them. You can do this very easily by putting them between two pieces of wax paper and then closing them in a large book overnight. Once you've done that, you'll want to spray your leaves with a UV resistant acrylic sealer. This will help keep their colors from fading over time. You'll want to do one side, then when that dries, flip them over and do the other. These are both spray-heavy projects actually, because I also suggest using spray adhesive (for this first project) and you can also use a glossy spray finish if you want to give your leaves a shiny look. Once you've treated your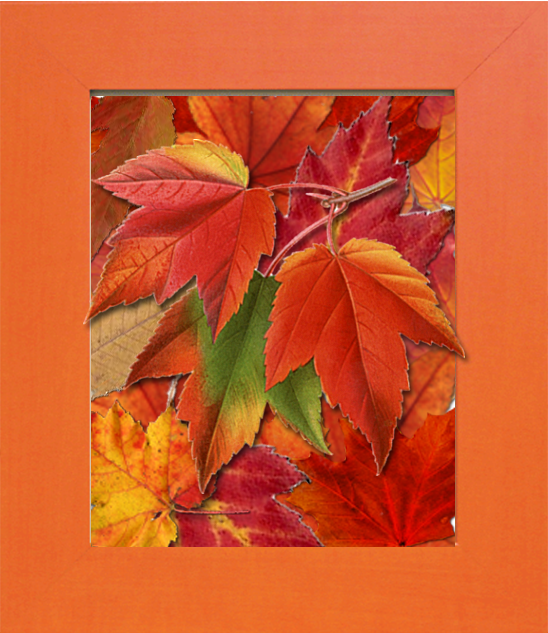 leaf or leaves, and they're dry, you can spray a piece of white foam core (all of these supplies are inexpensive and can be purchased at your local craft/hobby store and the leaves are free) with spray adhesive and quickly (but gently) affix the leaves or leaf in the position you want them/it. The adhesive dries quickly so you won't have much chance to rearrange so you will want to plan this out first.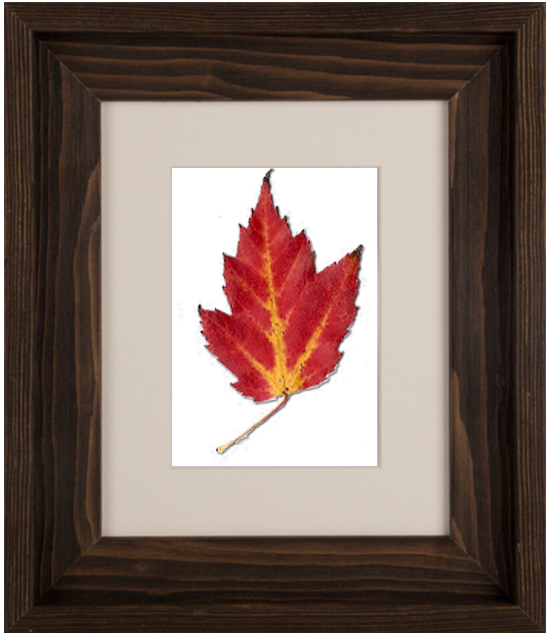 We have several wood picture frames that are ideal for autumn inspired framing project. The first is one of our rustic barn wood frames. Our Appalachian Barnwood to be exact. I would recommend it in the rustic brown color to give it that real outdoors-y, fall feel. This is a real wood frame with a 3/4″ recess and a 7/16″ usable depth. This is a good frame for any DIY type of project and perfectly shows off homemade art and photos.
If you're looking for something a little more whimsical and bright, I would suggest our Colori Large picture frame in orange. This frame is made from an eco-friendly wood composite and finished with a colorful wrap. It has a flat 2″ profile and a 1/2″ usable depth. This frame is great if you're doing this project with kids and want to maybe hang the piece in their room or in a classroom. It also comes in yellow and red, if you're doing multiple frames and want to represent all the fall colors.
Now that we've framed leaves, it's time to put leaves on the frame itself. After treating your leaves you can choose a bunch of different ones that you like to affix to the outside of our Decorate-It wood picture frame. The Decorate-It frame is made specifically for crafting and comes in 3 flat profiles; a 1 1/2″, a 2″ and a 3″ width. For this kind of project I recommend the 2″ width to give you more room to play with.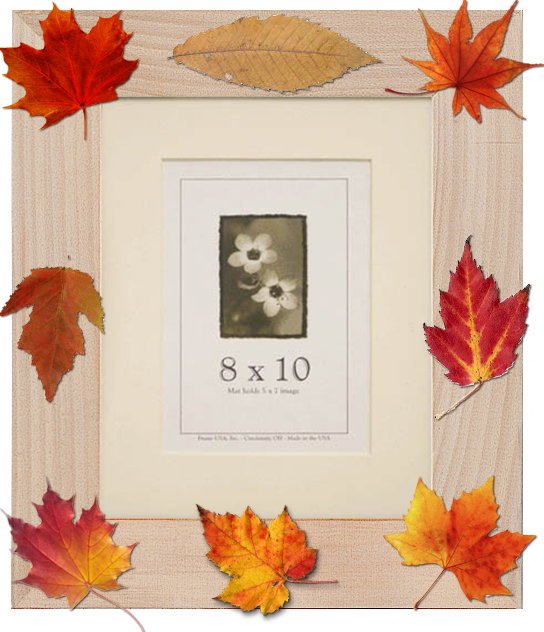 You can use spray fixative for this again but because it's wood I would actually suggest using a very thin layer of wood glue to hold the leaves really tight. Arrange them in any pattern you like around the edges of the frame and after you've glued them in place I suggest spraying them with the gloss finish, and a layer of spray adhesive, just for good measure and to make them look good. After everything dries you now have a nice autumn picture frame that you can maybe put halloween photos or Thanksgiving photos in.
Autumn is maybe the prettiest season of the year and you'll be glad you have something in your home that reminds you of it all year long.