If you follow our Paper.li news feed, we try to share some great advice in the art and framing community throughout the week.
One article that stood out to use was and article called "Framing Artwork", a robust and long-winded article on art becoming  more than the act of creating art, but also involving labor and democracy, that art makes up more than creative and technical processes but includes labor as any other job does.
We happen to agree. The author also cites examples from Warhol, who was the first artist to relate to society's conformity and democratic approach to art. To quote the author,
"Art is not simply the place where desires get expressed and monetized. It is also where desires get fulfilled and monetized. There will always be a remainder, and that remainder is the libidinal investment in art as a space different from other spaces, and in creativity as a more expansive ideal of production. The persistence of this remainder demands a critique of artistic labor that goes beyond the terms offered by political economy, a critique that takes seriously those desirous investments that become entwined with—but are not reducible to—art's institutions and economic engines."
We think it's good to keep this in mind when framing your art. Art is most complete through hard work and working to improve yourself, and of course, working to make your work ready for display. Don't be afraid to go the extra mile! We also offer custom framing services if you need help along the way.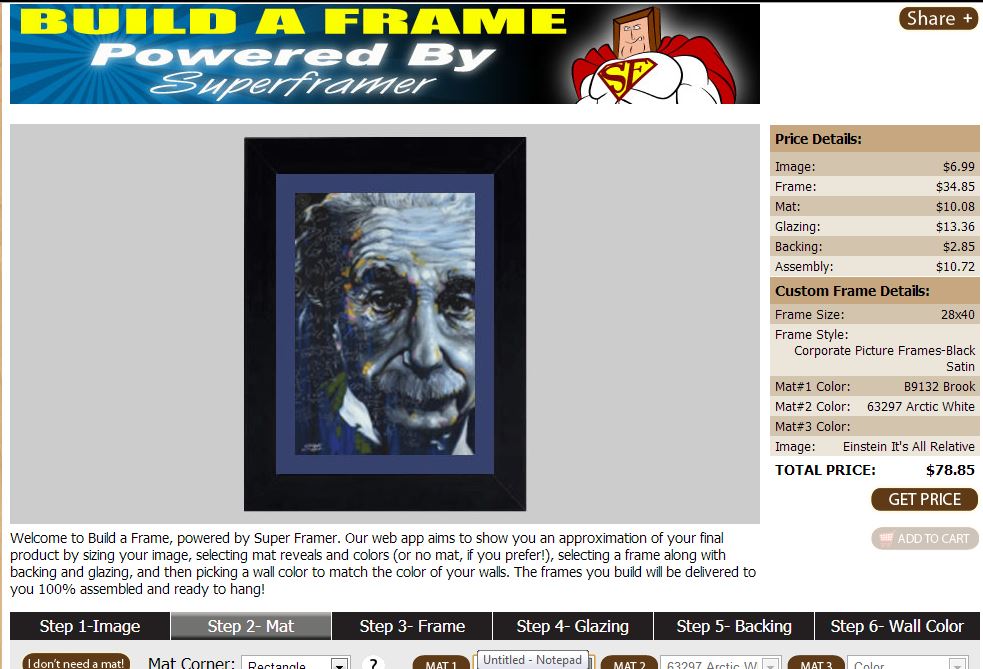 Source: E-Flux's article, "Framing Artwork" by Lindsay Caplan