Next week, we'll be traveling to Las Vegas for the next installment of the West Coast Art and Frame show in 2014. We'll be joined by some of the biggest names in the industry (Larson Juhl, Tru-View, Pictureframes.com, etc.) as well as hundreds of small business owners, custom framers and artists. We're excited for this opportunity to interact with others in our industry!
The art and framing industry is constantly changing, and it's a great time to be a part of it all. Be sure to follow us on Twitter for updates and the latest news from the show. For a live feed of how things are going, search for #WCAF (our official hashtag for the West Coast Art and Frame show). We look forward to seeing you there!
Check out some of last year's photos below! This year's booth is #1039.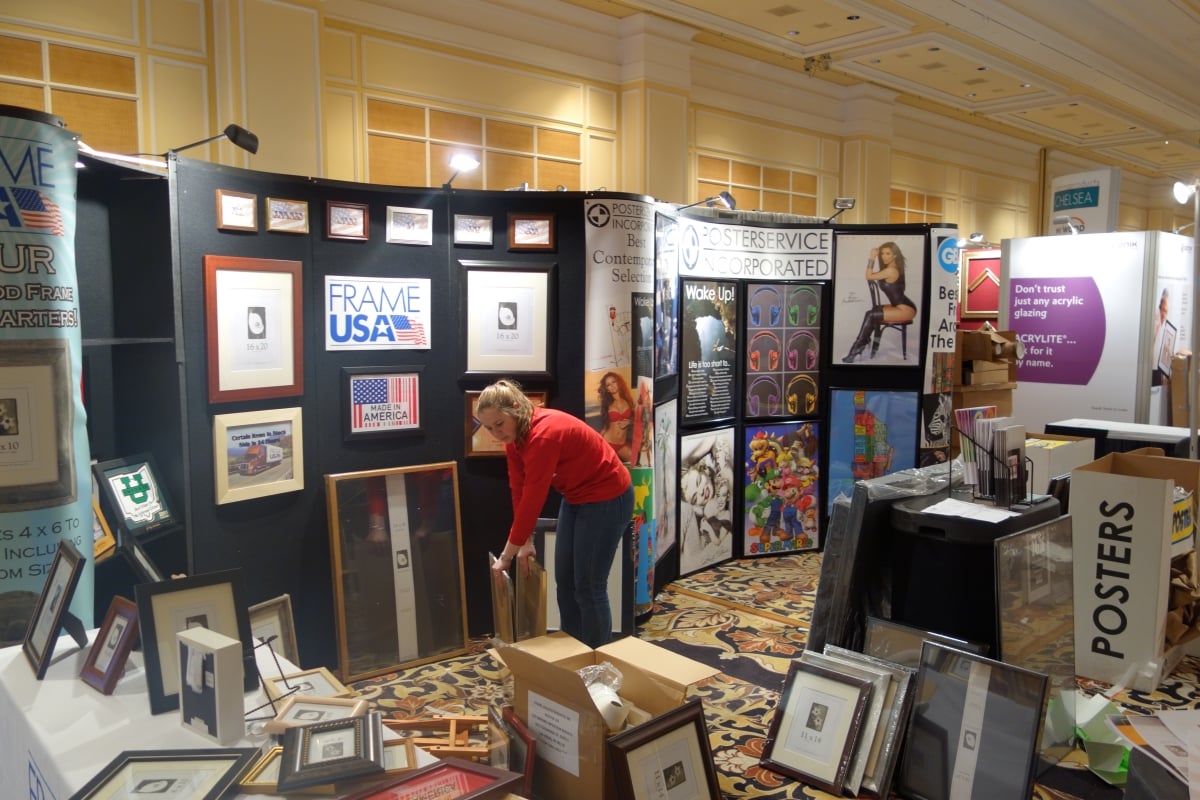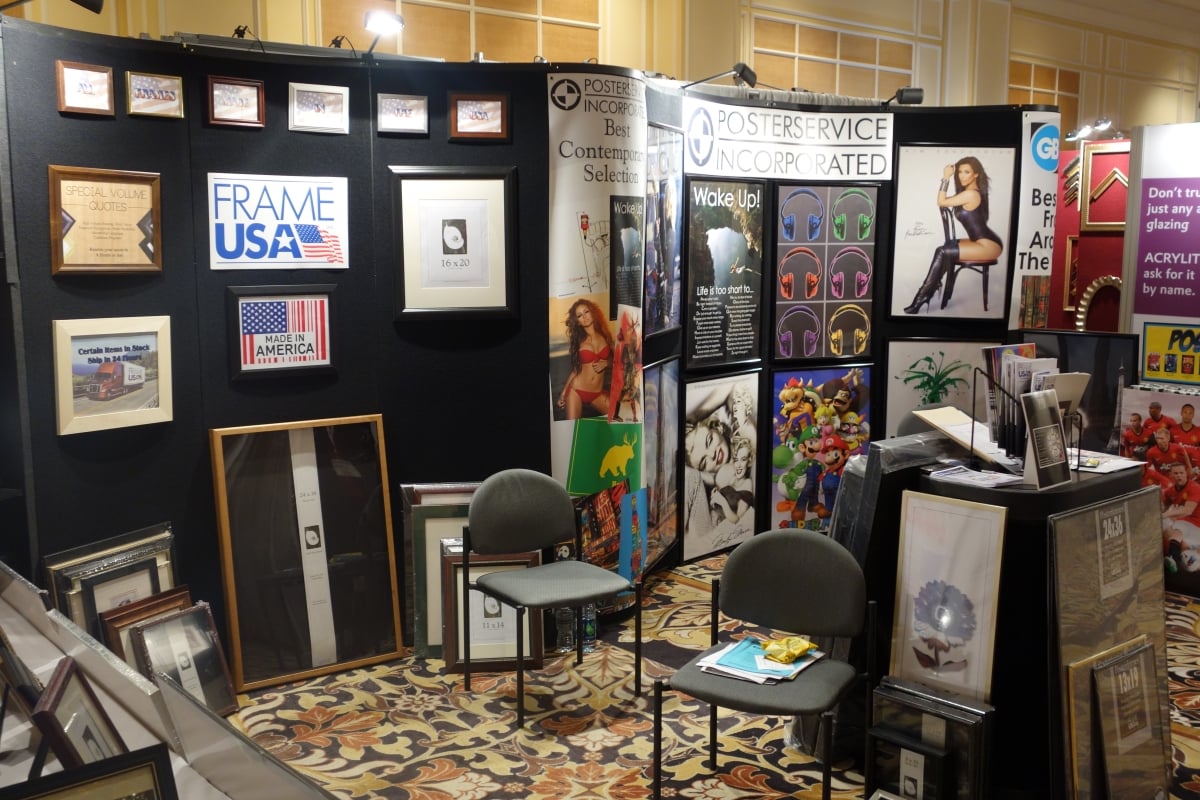 Some fast framing facts:
In 2012, out of 2,600 American consumers, half of them made some form of purchase in regards to wall art, decor, or some sort of framing.
The top 3 factors influencing a customer's purchase of a custome frame job are trust, confidence and choice of materials.
45% of customers who classify as "collectors" have multiple items waiting to be framed.
Custom framing customers once had an older audience – the most recent reports show that 56% of customers are at the age of 44 are younger. Customers also tend to be male – about 59%.
Source: Tru View marketing research and Unity Marketing