Uh oh! You forgot that you needed a picture frame for Gramma's birthday! You were going to give her a picture of you and your sisters learning cross-stitch from her when you were kids. You wanted something a little nicer than what the stores have but when you order online they usually take time to be built. If only it could ship out tomorrow, it would be here in time!
Well, in this scenario, your wish can be a reality. Here at Frame USA, we have Fast Ship products. Certain frame sizes in a selection of common colors in our most popular frame series are kept in stock to be shipped within 24 hours of an order being placed. That means you can place an order for one of these frames on Monday and it will leave our warehouse by the end of the day Tuesday and be on its way to you.
How do  you tell what's a Fast Ship item and what's not? How do you know if it's in stock? Items that are Fast Ship have a unique item number. It's the same as the non-fast ship version (you can still have them built at the normal 6-8 business day time frame if we don't currently have any in stock) but it has the letters FAS in front of it, and it's in red.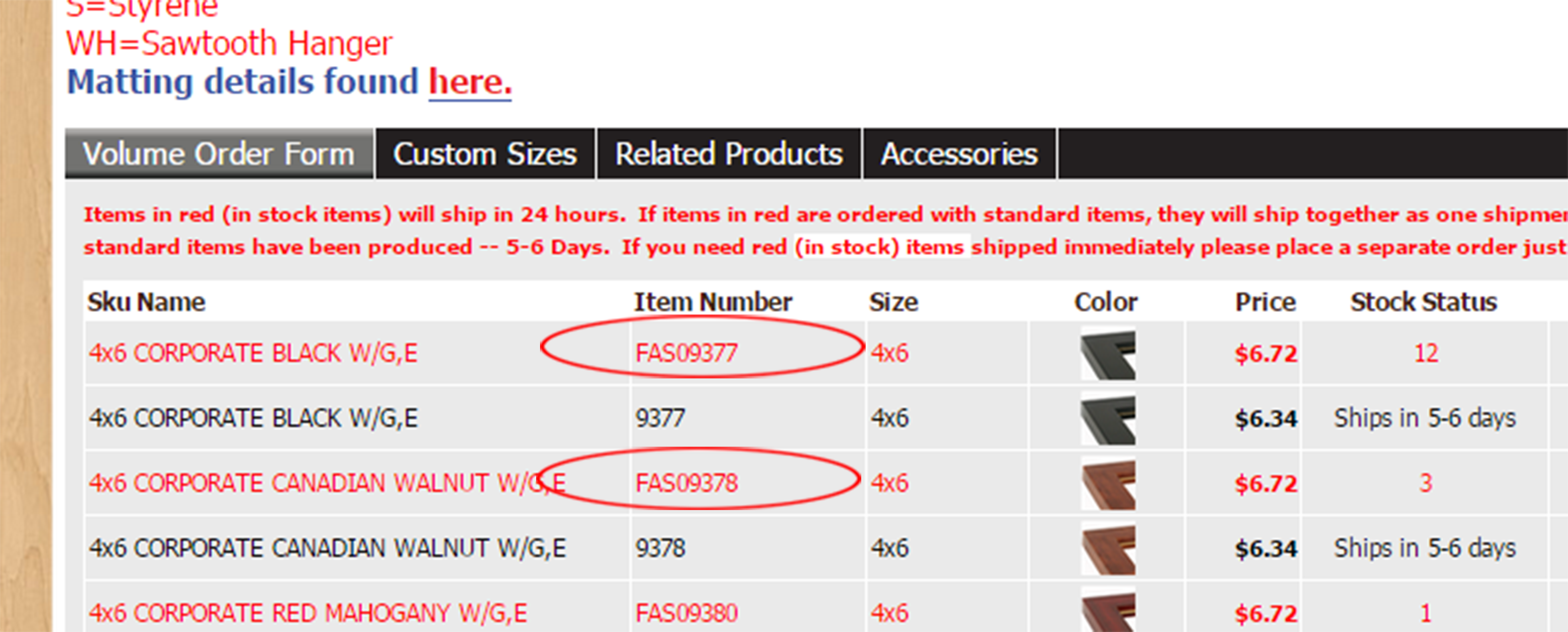 You could go through each picture frame series, item by item, checking to see if that frame has Fast Ship products. That could be a long and tedious process though with the wide and varied selection of frames we have. That's why we have a tab at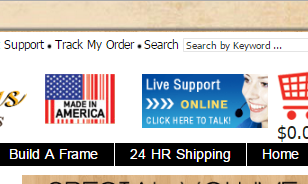 the top of our website–"24 Hour Shipping"–that contains every series that has Fast Ship items. You can go straight to them, find a series that you like and then check to see what sizes and colors are available for 24 hour shipping, and if they're in stock.
You'll find frames from each category reprensented here–wood frames, metal frames, shadowboxes–they all have items that we keep in stock in those particular colors and sizes.
So now you know that if you need a high quality but affordable picture frame to ship out quickly there are options at Frameusa. Have fun choosing your Fast Ship frame!