As of late hanging picture collages have become increasingly popular. If you have an abundance of pictures laying around then a hanging photo collage is a great way to display those pictures without cluttering your walls with a ton of picture frames. What also makes this diy picture frame project nice is that it's very easy to swap out and update pictures whenever you feel the need, so you can change the aesthetic of your room as often as you'd like.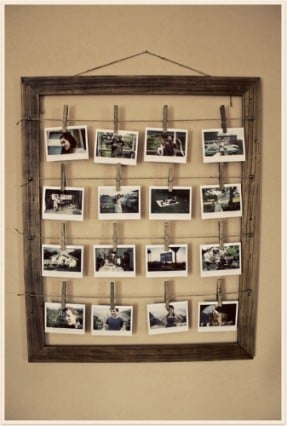 This project is rather simple and requires very few items. Things you will need to complete the DIY Hanging Photo Collage:
Screws or Hooks (for attaching the wire to your frame)
Clothespins
Photos
To begin this project you need to figure out how many rows of pictures you want inside your frame. Once you decide that, you'll need two hooks (or screws) per row in order to properly hang them. On the back of your picture frame is where you'll attach the hooks. After the hooks are attached evenly on parallel sides, you fasten the wire to said hooks. Remember to make your wire as tight as possible, the less slack the better, so your pictures won't sag.
Finally, you take the clothespins, clip the pictures to the wire and voila, you have successfully made your own DIY Hanging Photo Collage. There are other little things you can do to spice up your collage such as: painting the clothespins that you use to hold onto the photos, decorating the picture frame, printing the photos on different color paper, etc.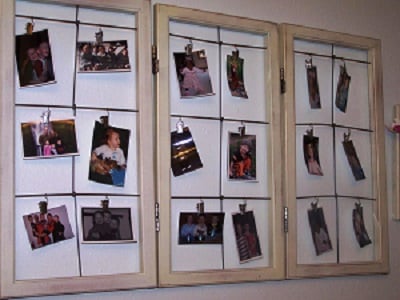 Send us pictures and let us know how your hanging photo collage turned out. Then check back in with our Frame USA Blog for more DIY Picture Frames and ideas.