Online Custom Framing at Half of the "Big-Box" Retail Price
Online custom framing has been a large portion of the work we do here at Frame USA for years. Our customers range from fine artists to large corporations, photographers to educators, advertising firms to small business owners. If there's anything this has taught us, it's that high-quality and affordable custom framing is in high demand. It's why so many people won't bat an eye at spending hundreds of dollars for a single custom frame job.
Here at Frame USA, however, we like to save customers their hard-earned cash by offering better alternatives. We've already announced our upcoming "Super Framer" / Build a Frame feature, but we wanted to take the time to explain what this feature is all about.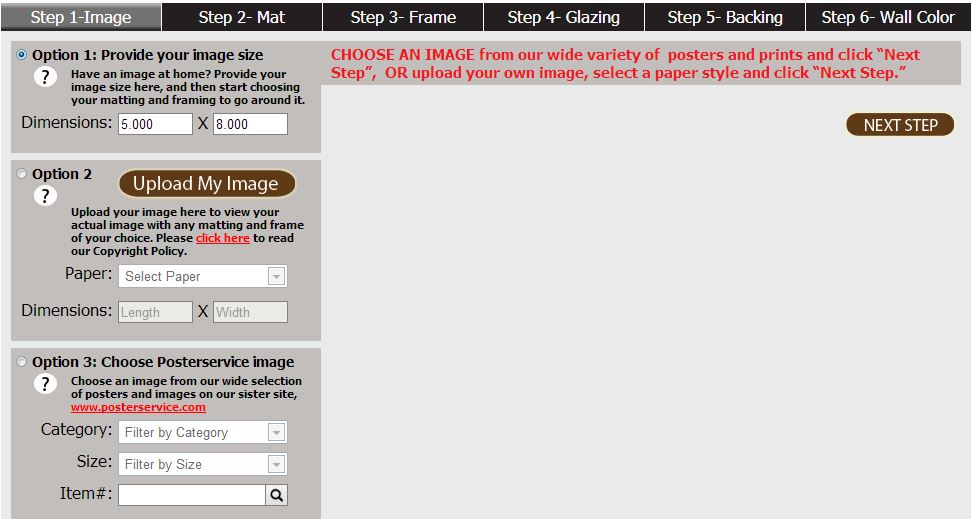 What exactly is Build A Frame? How will it help in custom framing?
Build a Frame is a web application designed to take the trouble (and expense) out of online custom framing. With Build a Frame, you're given direct control over how your frame looks. Everything from frame size, single, double or triple mats, the color of those mats, your glazing and backing and more! This feature brings the great prices of FrameUSA.com, Posterservice.com and MatDesigners.com into an easy-to-use web app that lets you create your very own personalized frame.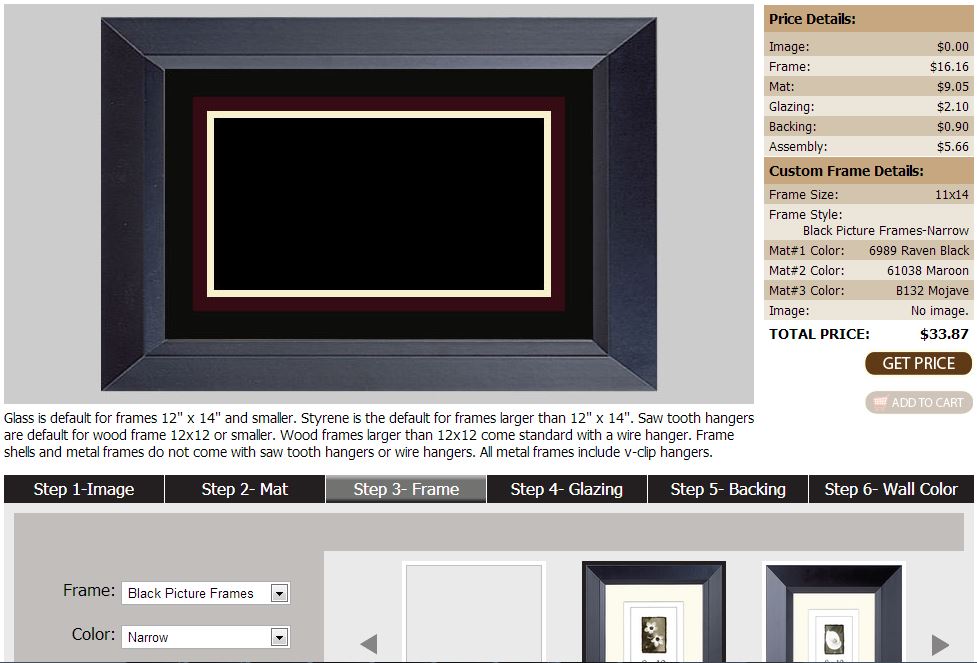 We encourage you to shop around and check out our competitor's pricing as well. Frame USA's prices are the best in the market–not only in wholesale picture frames, but in custom framing as well. Our goal from the very beginning was to produce an application that would be much easier to use while also offering a much lower price point. Based on our research, we think we've succeeded in every way! (Of course, we can't name names… But we challenge you to find someone with better deals than ours!) Let us know what you think of our new feature! Give it a try by clicking this link: Build A Frame
If you're a local to the Cincinnati area, this will be a great feature for you. With Build A Frame, you can build your frame online and pick it up from the store! (Though if you're local, we recommend just coming by to see first-hand what frame and mats might be best for your piece.) You can also use the app to see which frame and mat combination will look best on your wall before coming in. We can even help make recommendations!
For the folks who want to go the extra mile, share you creations with us on Pinterest! Right-click the frame area of Build A Frame and click "save image as." Pin it and let us know you gave it a try! You can also show us by posting a link to the image below in the comments.