It would be an understatement to say that comic book adaptations have overtaken television. One web article lists 42(!) announced series based on comics of all genres. Superheroes, horror, sci-fi and some plain old comedy (a series based on Archie Comics called "Riverdale" is being prepped by Warner Brothers Television). Due to the episodic nature of both mediums, these stories seem to fare better (both critically and with viewers) than their big screen counterparts. In a television show, as in a comic, characters can develop and change over time, and story arcs can be more fully explored. In a movie, you have a limited amount of time with your audience to try and deliver a fully realized story. So maybe it's not so surprising that these tv adaptations seem to connect better with their viewers.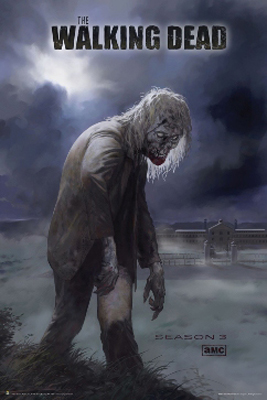 One of the greatest comic book-to-small screen success stories is AMC's "The Walking Dead." Based on the series by Robert Kirkman, TWD follows a group of survivors navigating their way through a zombie apocalypse (or more accurately, a post-zombie apocalypse world). It is gritty, violent and gory but depicts it's characters' attempts to hold on to their humanity in a world where being humane usually gets one killed. Now going into it's sixth season, TWD continues to pull high ratings and generate buzz. It's been so successful in fact, that AMC had launched a spin off series, "Fear the Walking Dead" to begin in August. "Fear the Walking Dead" will show the beginning of the plague that eventually decimates the world and show the collapse of civilization. "The Walking Dead" is not the only horror comics series to be adapted recently either. "Constantine" based on the "Hellblazer" comics from DC received critical praise at NBC, but wasn't able to pull in the ratings it needed to make it to a second season. The CW gave us "IZombie" this year, based on the DC Vertigo book. Upcoming horror comics turned tv shows are "Lucifer" (the FOX network)based on a character from DC's "Sandman" comics, and " Preacher" based on the highly acclaimed DC Vertigo comic.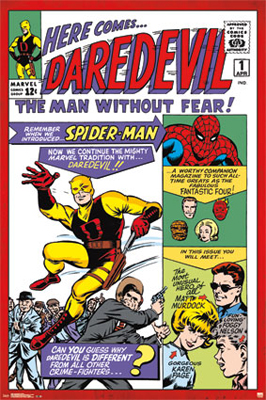 Of course, it's the superhero comics we know best. They're brightly colored and feature characters we can rally behind. This last year saw Marvel expand their Cinematic Universe (the films and shows that all tie in to one another) further into television with multiple titles. "Agents of S.H.I.E.L.D." returned for a second season and "Agent Carter" premiered, both at ABC, both part of the Avengers franchise. And over at Netflix, the new "Daredevil" reboot was just released to mainly positive reviews (especially for Vincent D'Onofrio's portrayal of Wilson Fisk, AKA Kingpin). All three shows connect to the Marvel Cinematic Universe and characters from all of them may now show up in other films and tv shows within it. The big surprise, however, is the success that DC has found on television. They haven't done very well with certain properties on the big screen (aside from the Tim Burton and Chris Nolan "Batman" runs and Christopher Reeve era "Superman"). Over the past few years, however, they've managed to build some very well received shows with "Arrow," "The Flash," and "Gotham." All of which tweak their mythologies some but with a sense of fun that is sometimes missing from their movie adaptations. DC has also two adaptations coming up from the "Superman" universe; one is "Supergirl" premiering in November at CBS and "Krypton" which is in development at SyFy.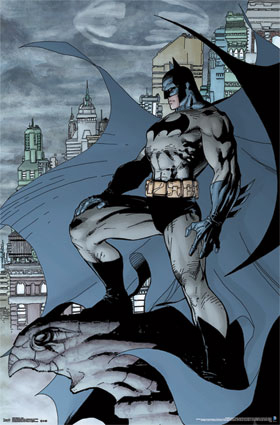 The last few years have been called a "Golden Age" for television with so many scripted series pushing the boundaries of what storytelling can be, and what kinds of characters resonate with us. Comic books inject so much color (sometimes light, sometimes dark) into the medium that it's easy to see why producers, writers, directors and actors fight to grab up these properties and try to bring them to three dimensional life.
So kick back, grab some popcorn and a drink, and strap in–your favorite characters are about to step off of the page and into your living room. And after your thrilling adventures are over, click into artandcanvas.com and pick up one of (or all of, why not?) our many comic book, movie and tv posters to hang on your wall.