Cincinnati Artists: Keith Allen
As many of you know, the Frame USA and Posterservice Inc. retail store has just undergone an extensive renovation. To celebrate the Grand Reopening on November 1st, 2013 Frame USA will be doing a special giveaway event for the first 500 customers to visit the store. Those customers will receive a FREE 36"x24" poster of the Cincinnati Skyline! Local Cincinnati artists like Keith Allen often take beautiful shots of the Cincinnati Skyline and other notable parts of the city. Keith, as a self taught photographer, has kindly provided us with this stunning image (pictured below). We are very excited to be able to share this poster with all of you!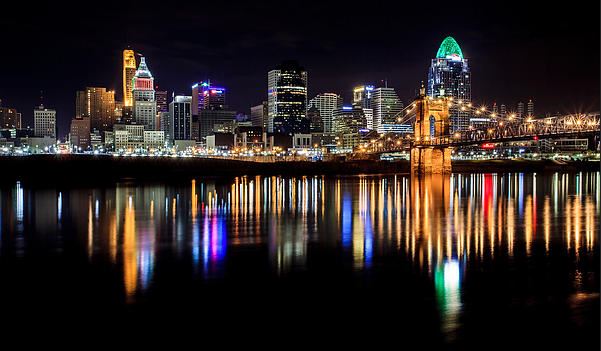 Arist Bio:
"[Keith Allen] shoots architecture, people, nature, travel, scenic, macro, product, concerts & sports. Keith is still learning new techniques daily, and is working diligently to expand his horizons in the photographic field. 'I attribute most of my learning to RC Conception, Scott Kelby, and a bunch of others at Kelbytraining.com along with many other resources on the internet. I shoot the world as I see it and try to duplicate it in an artistic way that I perceive it in my mind's eye.' "
To see more, visit Keith's website: http://keith-allen.artistwebsites.com
If you're an artist or photographer, we'd love to hear from you! Whether you'd like your work featured on our blog or see yourself as a soon-to-be customer, we'd love to hear your thoughts. You can leave a comment below, or reach out to us on Facebook or Twitter. If you fall into the category of one of our Cincinnati artists, keep in touch by visiting our retail store! We frequently host artwork and charitable events based out of our retail store on Northland Boulevard. Feel free to drop in and say hello, and don't forget to pick up a print by Cincinnati artists like Keith Allen while you're with us. (Maybe a frame to go with it, too?)
225 Northland Blvd.
Cincinnati, Ohio 45246