Charity means a lot to us at Frame USA.
Every month, Frame USA selects a different local or national charity to donate to. It's our goal to make a difference in the community by providing resources and donating money and time to a variety of charity foundations.
As part of our Monthly Charitable Gift Program, we donate to that month's chosen charity organization $0.75 for every frame purchase made on our website, and $1.00 for every custom frame order through our local retail store. We also collect donations from our customers, vendors and key partners.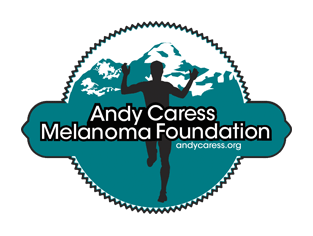 For the August 2018 charity of the month, we have a returning local charity – The Andy Caress Melanoma Foundation. This foundation works to help prevent melanoma through education, awareness, and supporting research to find a cure. They named their foundation after Andy Caress, a young man from Cincinnati who lost his battle to melanoma at age 24 in August 2010.
On their website, The Andy Caress Melanoma Foundation says this about Andy and his battle:
"In October, 2008, Andy became concerned about a mole on the back of his neck and went to a dermatologist. The biopsy indicated that the mole was melanoma, a disease that Andy and his family knew next to nothing about. Then Andy started on a 22 month journey to try to beat back "the Beast", as he called it. He started with surgeries to remove the mole and the lymph nodes in his neck in Cincinnati, then continued his treatment at MD Anderson Cancer Center in Houston. There he worked with an incredible medical team, headed by world renowned melanoma specialist, Dr. Patrick Hwu. Andy and his close friend started a web page, andycaress.org, where Andy chronicled his journey, and friends could send him messages. To date, there have been over 36,000 visitors to that site!
Andy bravely endured more surgeries on his neck, the insertion of a rod to strengthen his femur, countless rounds of radiation, and weeks upon weeks of debilitating bio-chemo therapy. He remained positive and confident that he would win his fight. He became friends with other young adults who were also battling melanoma, and referred to them and himself as 'Melanoma Warriors.'"
To continue the work that Andy began, ACMF has based their mission around his goals. They list their goals as the following:
Creating awareness about the seriousness of melanoma and that it affects all skin tones and races
Educating the public about steps that can be taken to prevent melanoma
Increasing opportunities for a cure for this deadly disease through work with leading melanoma and cancer research organizations
"Wipe melanoma off the face of the planet" – in Andy's words
Along with taking donations through Frame USA's Charity of the Month and other private donations, ACMF is always in need of volunteers for events. If you are interested in getting involved, visit their website here for more information.