There is nothing more symbolic to our country than our flag. Being a company that produces frames using products entirely from the United States means that this specific flag is very important to us. So important that we have come out with a specialty frame dedicated to it. We have launched a brand new series called The American Flag Frame Series. We're here today, on National Flag Day to give you a little background into how those specific frames are made.
About the American Flag Frames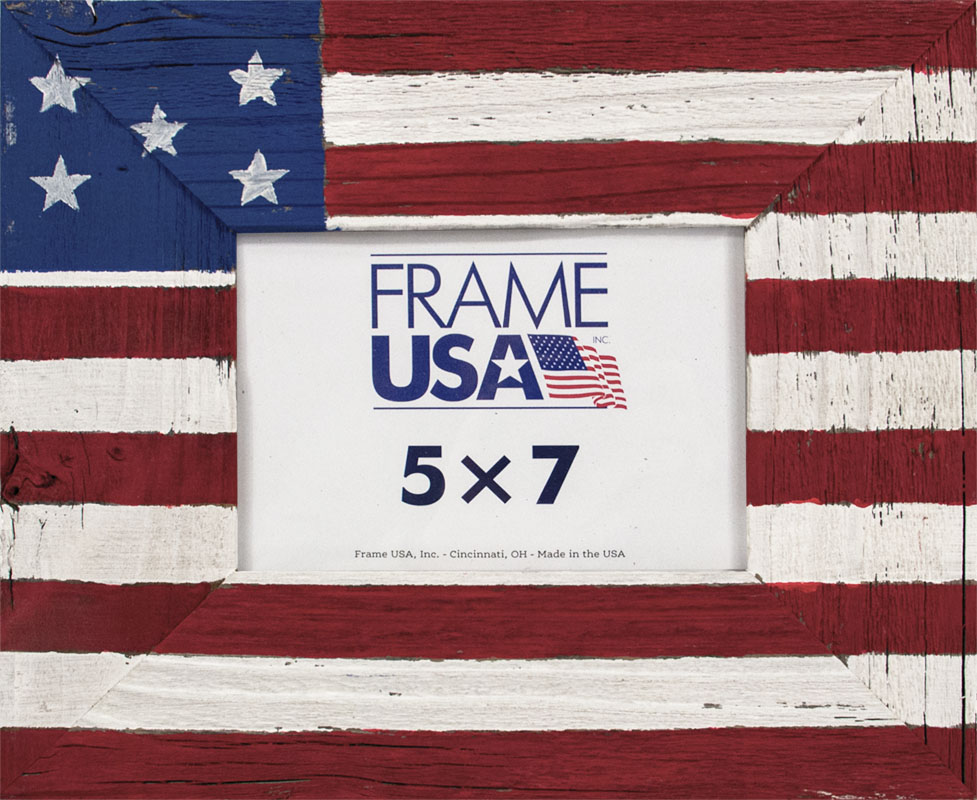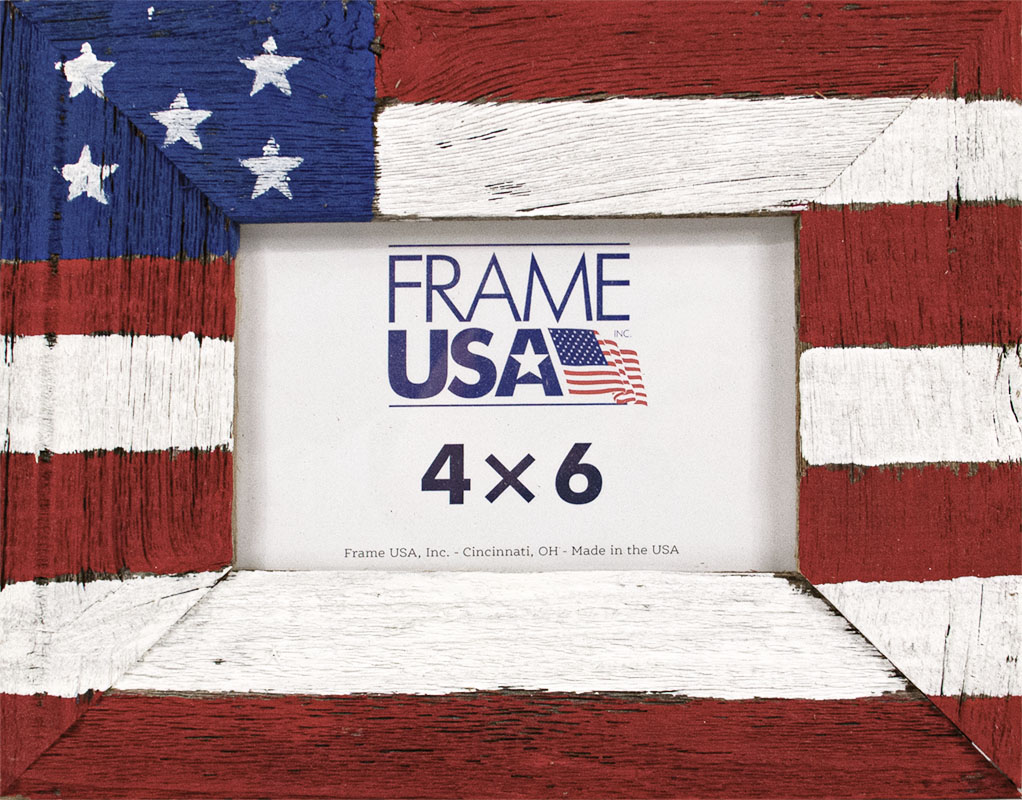 Our American Flag series started using materials from our most popular picture frame category: Barnwood. While this category does have series produced to mimic barns using real wood, the category is primarily made up of series that are produced using pieces of reclaimed wood that were taken from actual barns and fence posts across the U.S. The American Flag Picture Frame is no different. These frames are available in two different sizes that are just the right size for bookshelves, desks, or mantels. These frames are the perfect representation of the United States as no two frames are exactly alike. They feature slight imperfections and have been hand-painted right in our warehouse! The 4×6 size features a 2-inch wide profile while the 5×7 size is a 3-inch profile. Whatever size you choose these frames will surely promote your love of the U.S. of A.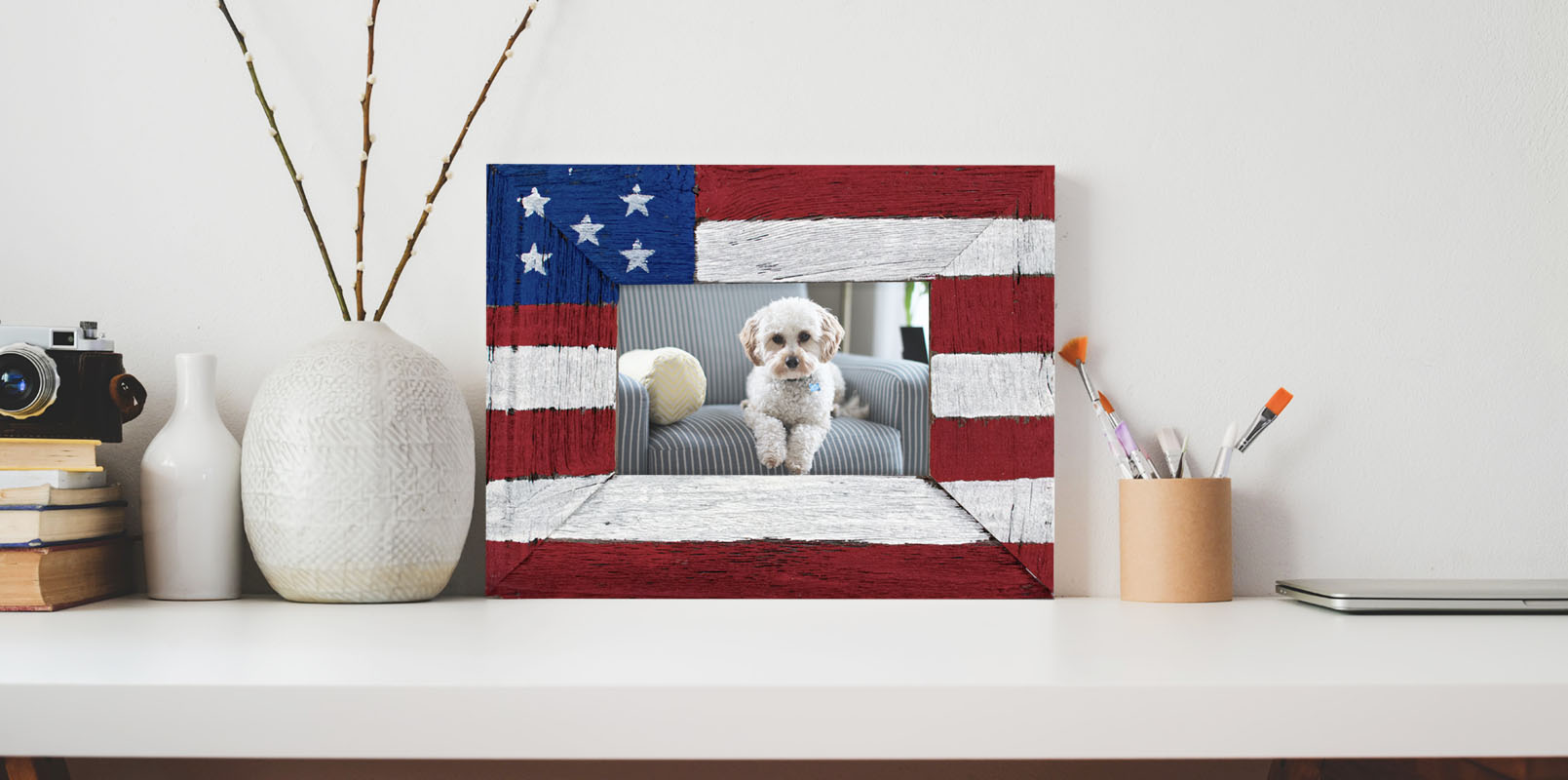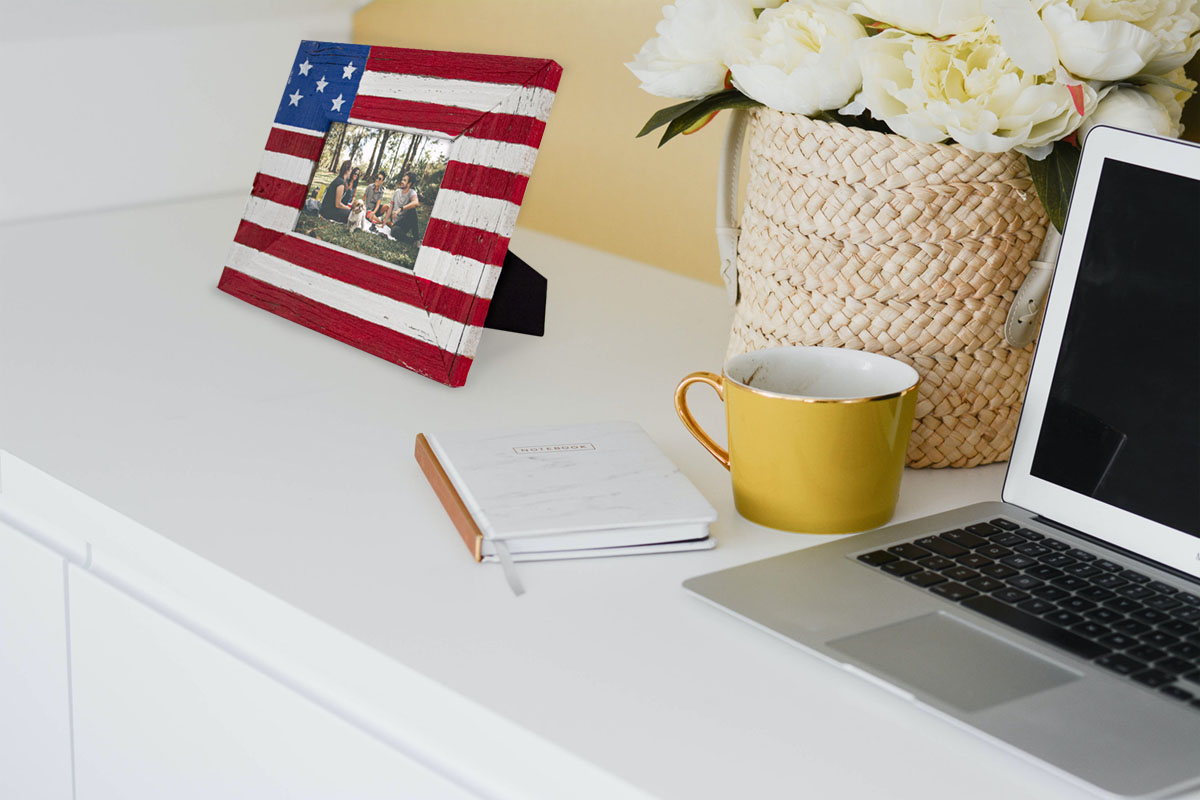 To make these patriotic picture frames even better you can get them 20% off until 11:59 pm this evening! Shop now before this deal ends!