Creativity: the "state or quality of being creative"… New, original, thinking out of the box. The ability to create.
Social media posts nowadays are filled with ways people have been "embracing their creative side." Most of the time they are referring to a new craft they were able to finally try from a DIY site they have visited over 100 times in the past two years. Some are posts of an idea they had, they tried and it worked. It is exciting to see so many people stepping out of their comfort zones and creating something totally and completely new to them. Sometimes these "creative bursts" turn out with such success that the person embraces a brand new talent and runs with their newly found abilities… or it epically fails and they discover that some Pinterest pins are better left to decorate their board instead of their living room.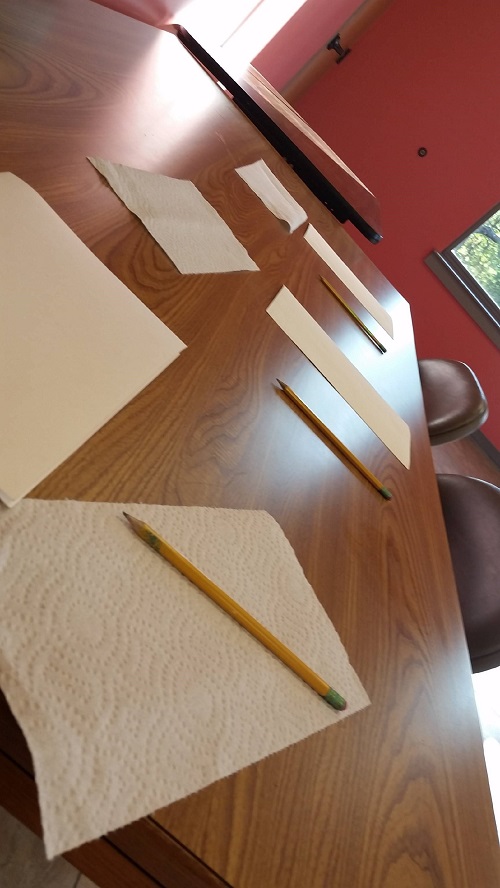 Being a person who greatly enjoys making art, the process of "being creative" has always been something of great interest to me. From the blank sheet of canvas, or paper, to the finished piece of work; sketch by sketch, stroke by stroke, the process of creating is thrilling. Taking something that starts as nothing and making it into that something you wanted is a joy that words cannot describe. You are taken in, absolutely captivated by the process. When you have finished your creation you may have something you love, or maybe you'll have something you will never show another living soul… whatever the outcome you have this inner excitement that you just did something great, YOU created it. If it was a success, you feel as if you could conquer any project you put your mind to. If it failed you bury it in the files of your mind that say either try again with different methods, or find a new and totally different project. But there isn't a feeling of defeat. There is a desire to do more, a desire to take it a step further, to push your creative abilities just a little farther.
My name is Karla Spencer, and as the new Creative Designer at Frame USA, creating ideas for new and wonderful products is in my job description. Yet, the love of creating goes much farther than the job. Everyday holds new opportunities to create something great. To push a little farther in our abilities. To try something new, to challenge yourself and your ideas. Everyone should take the opportunity to awaken that creative person within and create like never before!