97 year-old Nancy Cole of Spartanburg, Kansas recently opened up her first art show in… Well, ever. In a story of true inspiration, Nancy began her pursuits in art at the age of 90 and never looked back. It tooks seven years of practice and creating piece after piece, but eventually she was ready for the big time. Her instructor, Bailie, saw something special in her work and stories, eventually calling up a local gallery for an official art show featuring Nancy's work. The resulting art show hailed in great responses from the community and beyond, selling two art pieces within the first 13 minutes of the show.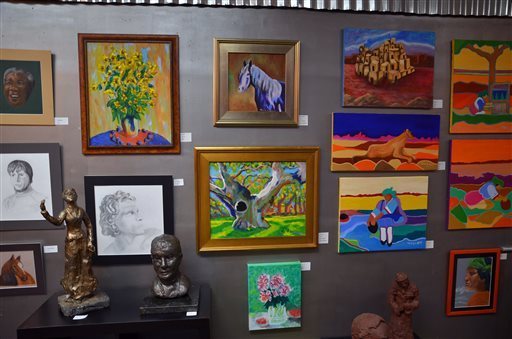 As artists ourselves, this story is truely inspiring. To be able to create art at such an advanced age is really special! Nancy's age only adds to the charm of her colorful work. Nancy recalls knowing "historic figures from seemingly different worlds – Gen. George S. Patton, Jr. and artist Georgia O'Keeffe", and taking wild adventures such as "hot air ballooning in Africa with the Philadelphia Zoological Society." Nancy believes that life is what you make it, if you take hold of it and live to be your best. We can't help but agree and take that advice to heart!
"This has been quite an experience… I feel very grateful and very humble about all of this," she said.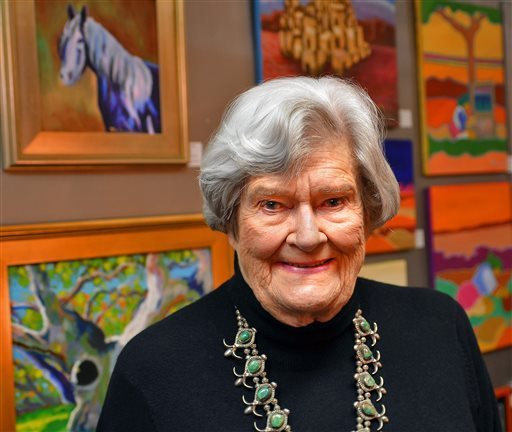 Do you have a gallery show that you're preparing for? Fill out our custom quote form and we'll help you out!
Photo and Story Credit: Kansas City Star