With the recent rise in print-on-demand websites, stretched canvases have also risen in popularity. Our favorite way to elevate a canvas is with wooden floater frames. Woven cotton or linen makes up Canvas. The durability of canvas makes it suitable for a variety of paints and inks. Stretching the canvas around a wooden frame provides even more support. The end result is a taut piece of art full of texture and color.
Once stretched, the canvas is ready to hang! If it is a larger canvas then we recommend installing a wire kit to better distribute the weight. However, our favorite finishing technique? Frame it, of course! Continue reading to find out how to frame a canvas with wooden floater frames.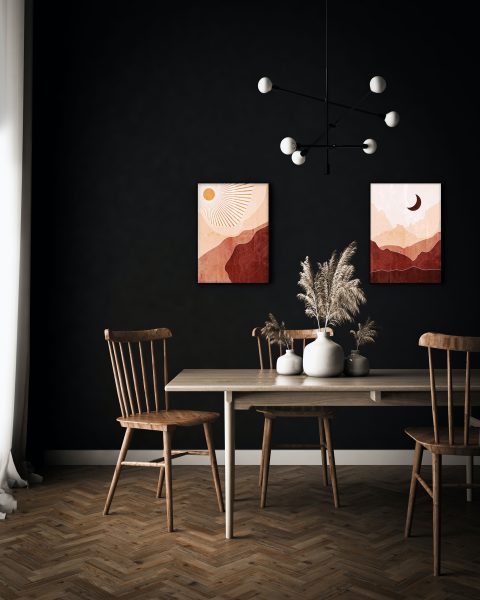 Glass or No Glass
There are many different schools of thought when it comes to whether or not a canvas needs glass or not. In order to get the best possible advice, I went to the framing experts: our retail team! If a canvas is painted they do not recommend that it is covered in glass. The reason for this is that the paint needs to breathe. Glass on top of the paint could introduce condensation that could eventually lead to a damaged painting. Varnish is added to protect the painting. If the painting you are wanting to frame is priceless and you want even more protection they recommend going with museum quality glass as well as adding spacers to ensure that the canvas isn't sitting right up against the glass.
Frame Measurements
The reason why stretched canvases are such a unique piece of artwork is the depth they provide over just a flat sheet of paper. That depth however poses a problem when it comes to finding a frame that works with them.
What sets four pieces of wood combined together from our picture frames is the introduction of a cut called a rabbet, not to be confused with the fluffy creature with big ears, that is a rabbit. A rabbet is a step-shaped recess cut along the edge of a piece of wood. This cut forms a match when combined with the edge of your piece of work that when viewed from the back allows for a completely flushed area to sit against your wall. This cut determines two things: how much of the frame overlaps your piece and how much area you have to fill before your artwork makes the frame have a gap between the back of the frame and your wall.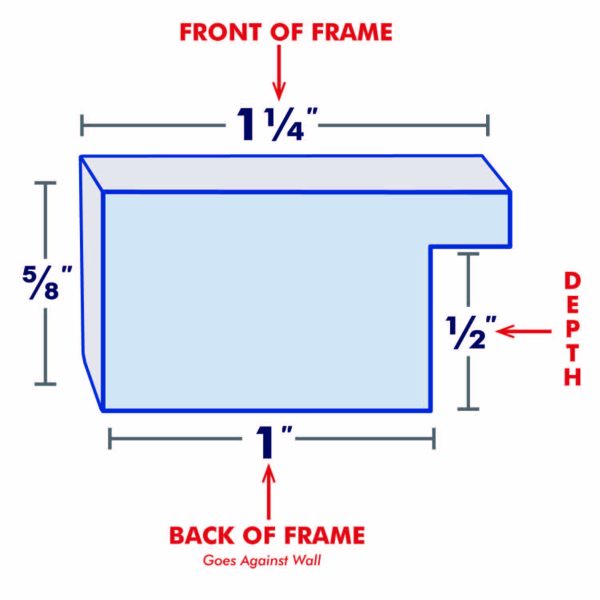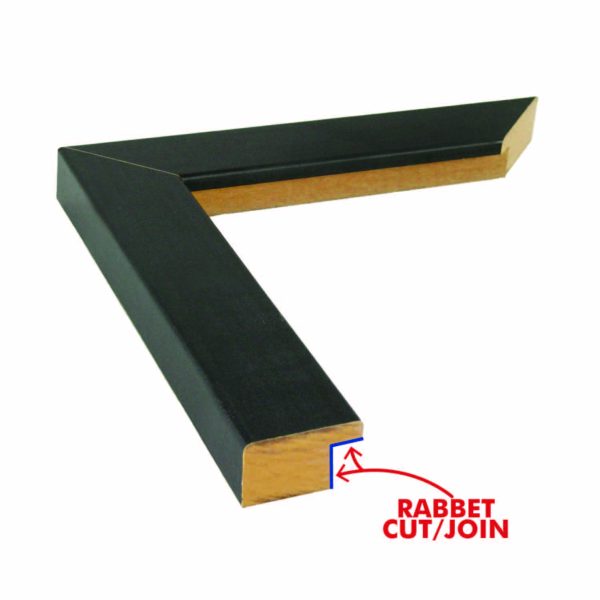 Frame USA Frames
Almost all of our frames have a 1/4 inch rabbet with 1/2″ depth. The standard stretcher bar depth comes in at 3/4″ all the way up to 1 3/4″. What this means is if you were to purchase one of our standard frames for your canvases, there would be up to 1 1/4″ of stretcher bar sticking out. This excess will cause a large gap between the frame. This gap poses a higher risk of damage to your wall, the frame, and the canvas. We do not recommend choosing a traditional frame for your canvas.
Wooden Floater Frames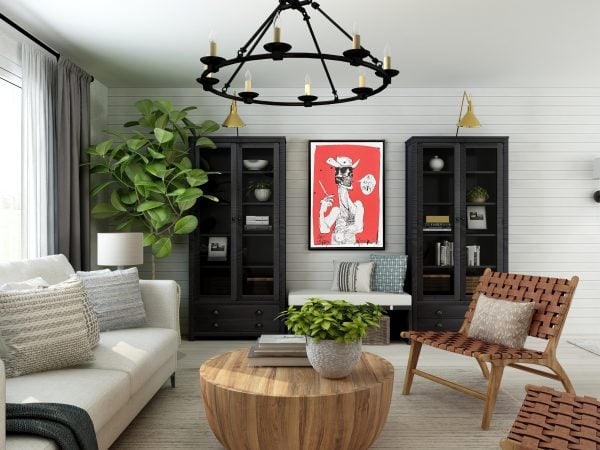 Wood floater picture frames are what we recommend for your stretched canvas. Instead of a wide moulding surrounding and overlapping the canvas, with floater frames, your stretched canvas sits within the frame. Using a flat head wood screw, secure the stretcher bar on the back through the frame. This screw should be large enough to go through both the frame and the stretcher, but shouldn't go ALL the way through, 1 1/4″ is a good starting point.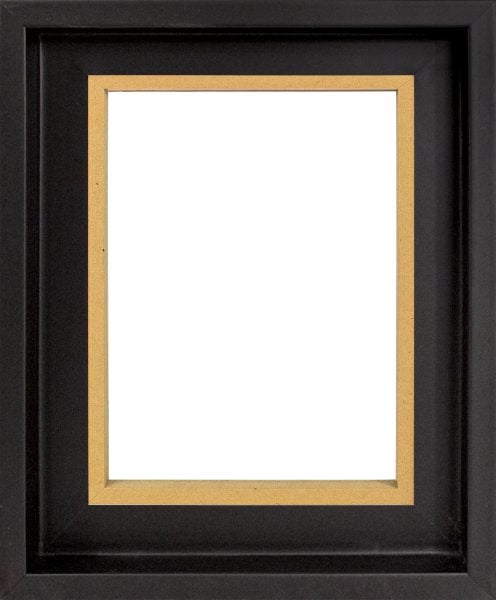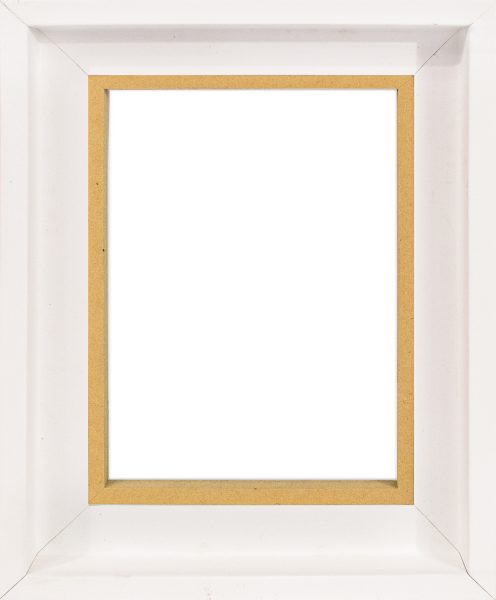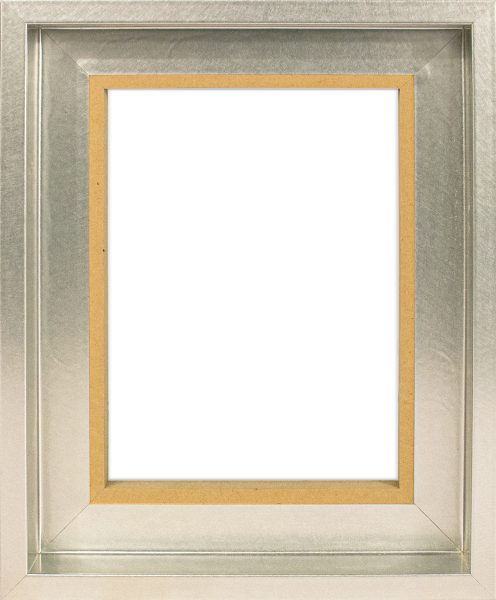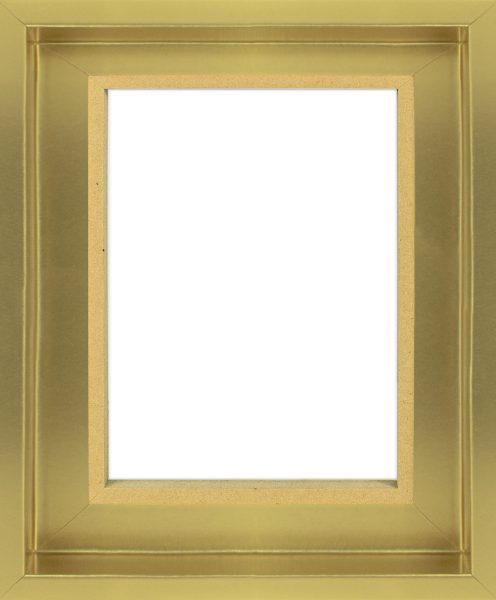 Floater frames allow for a small gap between the wrapped canvas and the frame which allows for the stretched canvas which gives the floating illusion.