Using Picture Frames on Your Wedding Day
The start of summer/end of spring marks the beginning of wedding season. There is just something about the return of beautiful flowers and plants that makes tying the knot so appealing. Weddings are a blast, who doesn't love a night to spend with loved ones eating delicious food and dancing the night away. When you're the one planning the wedding however, the weeks leading up to the event are filled with countless hours spent looking for the perfect venue, the best food and cake, the beautiful flowers and attire all to make your day perfect. This time is so stressful that by the end of the reception all you want to do is sleep!
With that being said the one thing that serves as a lifeline to a Bride is Pinterest.
Pinterest gives the couple the perfect outlet to find ideas when the bride or groom is one flower arrangement away from becoming bridezilla (or groomzilla!). It keeps the planners sane and organized. We thought we would give our readers some of our favorite Pinterest finds to make picture frames a part of your perfect day. Check out our list of wedding picture frame ideas below!
Seating Charts: 
If you are looking for a inexpensive way to show your guests where to sit, lose the individual place cards and instead opt for one large frame that has where everyone is sitting. We've got a couple of ideas for you that we've found: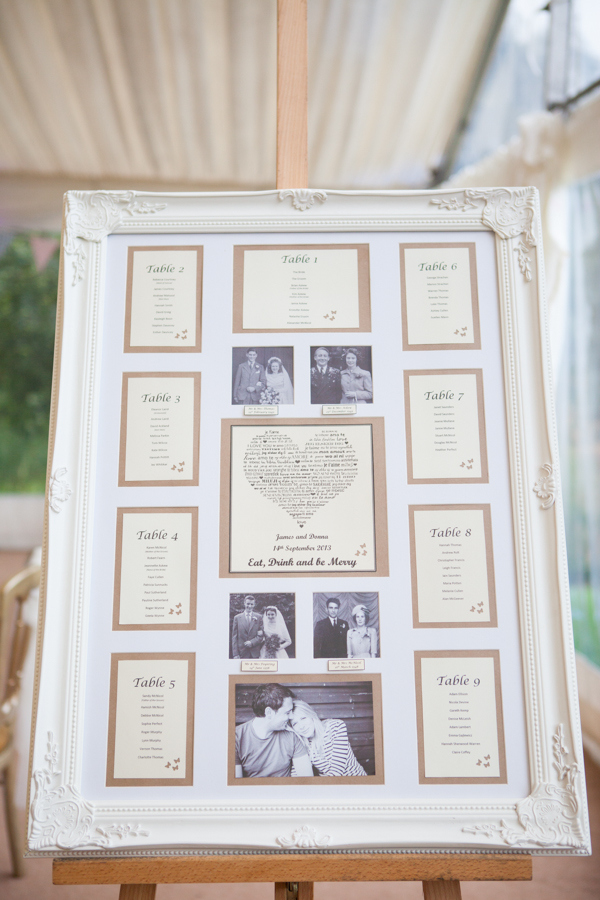 The other option that we have seen first hand work well. Create a basic outline of the room that shows where each table is located and then list where each person is sitting so that people know exactly what table their sitting at and where they can find it!
Decorations:
There is something beautiful about picture frame shells as decorations. There are so many ways they can be used, and in so many different wedding themes. You can't go wrong.
Decorations that serve a purpose are the best kind of decorations. We love the idea of letting your guests know the type of drinks they can get by using a framed menu.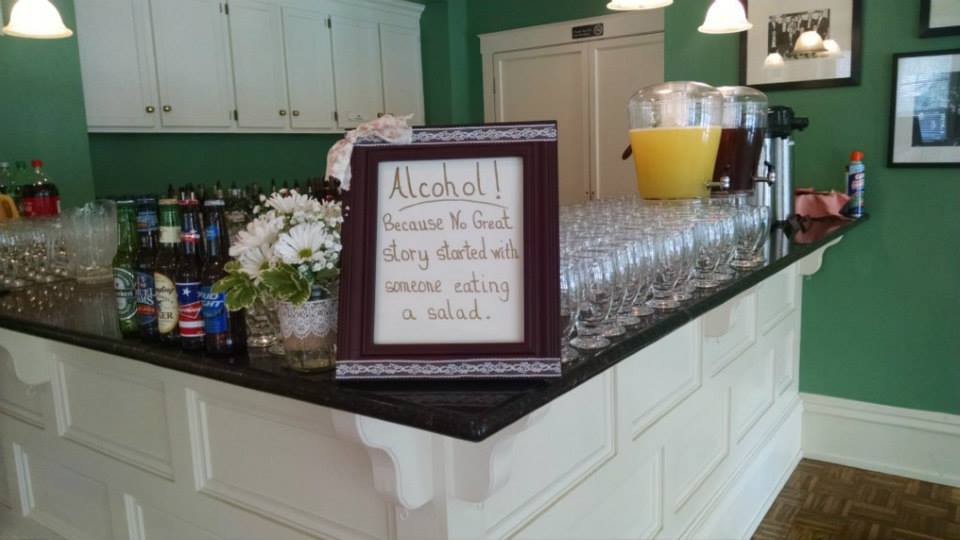 Another decoration idea that serves a purpose: tell your guests who your maids and men are!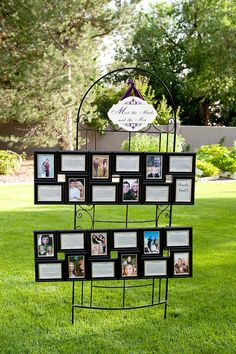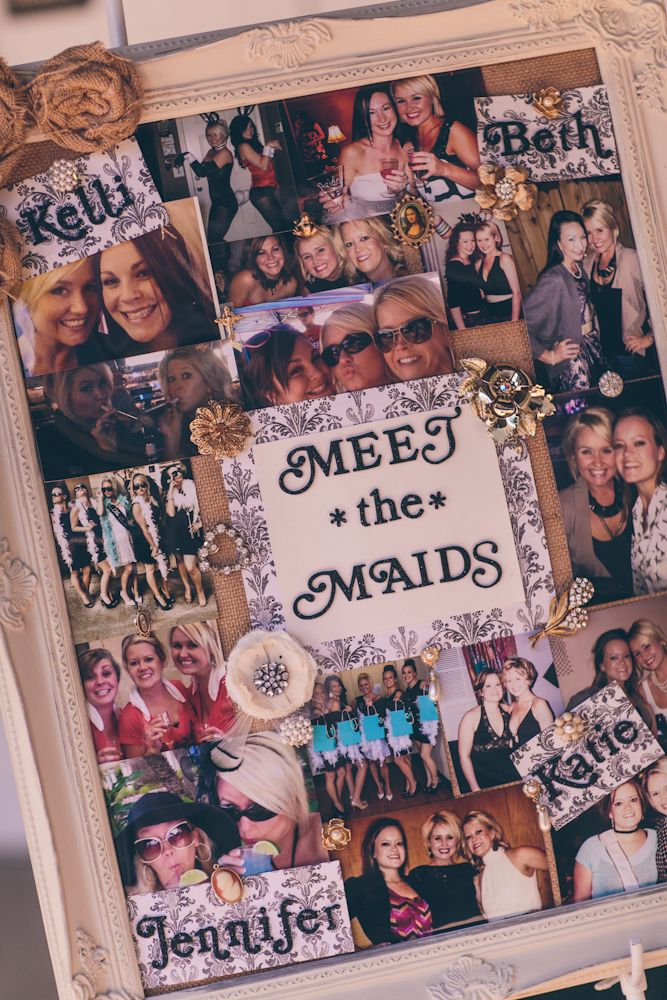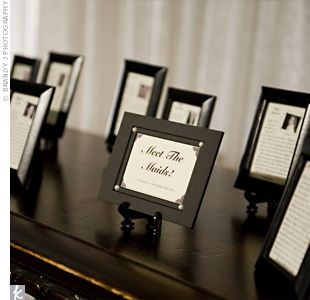 The probably best way to incorporate picture frames in your big day is by using one as your guest book!
A matted picture with your loved ones signatures forever displayed as you start your life together is a great way to remember your special day. Check out our great selection of picture frames, all of which are able to be engraved with your wedding date!