Tis the season of weddings! If you're looking for unique gifts to shower the newlyweds that won't be another blender or toaster oven, look no further! We've talked a lot about wedding photography and how to use frames within the wedding but now it's time to talk about the perfect wedding gift!
Things To Consider While Shopping For a Picture Frame Wedding Gift
Home decor items can be incredibly personal and frame styles are no exception. When you are considering purchasing a frame as a wedding gift make sure you have a clear understanding of the couples style preferences and if you're not confident consider going with a simple black frame.
Size Matters
The size of the gift is also important to consider. We recommend going with frames that are no larger than 16×20. 11×14 sized frames are the best choice as they're large enough to hang on the wall without looking out of place but are generally small enough to be propped up on a mantle. If your intention is for them to put your gift on a shelf or night stand make sure that the backing that comes standard in the frame features an easel back. For all of our frames this would be anything 8×12 or smaller.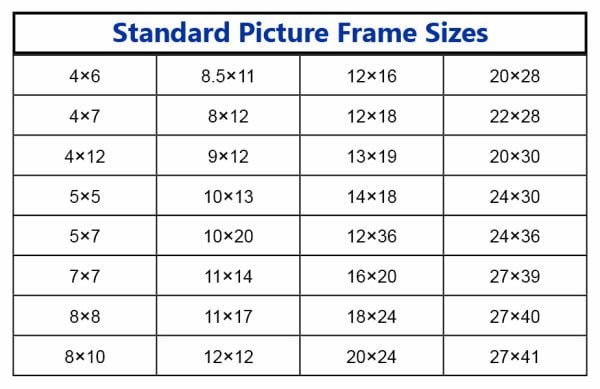 Canvas Wedding Photo
It is really exciting as a newlywed to receive the link with all your wedding photos. Looking at them picking out and sharing our favorites and reminiscing about the wedding was a special time. The photos that the couple shares on social media will most likely be some of their favorite photos. Take one or two of them and get them printed and stretched on canvas. Pair that with a canvas floater frame to elevate it even more! Surprise them with this precious gift before they even have a chance to think about getting things printed.
Framed Wedding Momento
Another unexpected gift you can shower the couple with requires a bit of thought during the wedding. Brides and Grooms spend months even years planning their wedding. After it's over deep down they're hoping that all of their guests appreciated and noticed the tiny details. Whether it's the foiled invitations, the exit confetti or the hand folded programs, the couple thought about all of them. Consider taking a spare or using the one you received and framing it. Floating those pieces within a deep-set frame or shadowbox frame creates a momentum that will remind them of the little things that made their wedding so special. You can take it one step further and select a picture frame mat or two that matches their wedding colors and elevate it even more!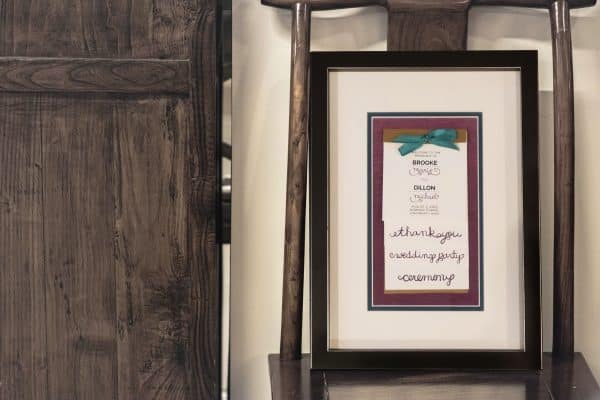 Pressed flower bouquets
Chances after the wedding's over if there were any flowers on the table they'll just be donated or thrown out. Consider sneaking a table bouquet out and drying them and creating a pressed flower bouquet. These pressed flowers can be framed using glass floater frames for a unique and one of a kind picture frame wedding gift.