There has long been a debate on which medium and method is best for art creation. Even at Frame USA, our artists have vastly differing opinions on whether digital art is as effective as traditional, or if traditional is as well-worth the time as digital. In the end though, we all respect one another's opinions and talents in their own medium, but this debate has spanned internet-wide among artists since as early as the first years of deviantART's existance.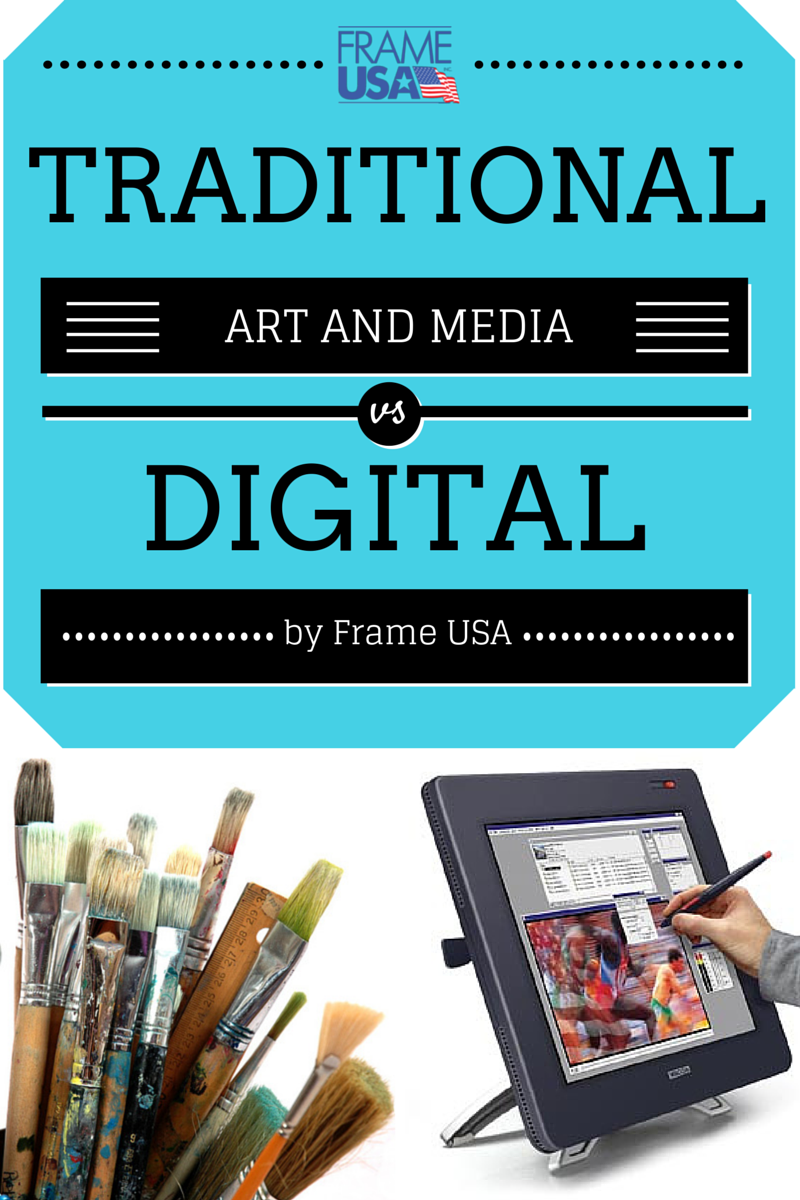 So why talk about it if artists have generally concluded that art is art, no matter the medium? Well, there are also some distinct differences when it comes to the display of the art. (Not to mention, both sides will always have strong opinions one way or the other.) Let's find out how this affects framing!
With traditional art, there are a far greater number of variables to consider before framing your work. If the art is on paper, you'll have to consider the materials of the art and the paper quality while working on presentation. In digital art, the only real consideration is in how you'll print or display your piece.
The flip side is in the actual creation of the art – many prefer the precision and "messiness" that traditional media allows, where digital art allows for the correction of mistakes and the ability to make multiple immediate prints whenever you want.
Which do you prefer, and why? Leave a comment below to voice your opinion on traditional art vs. digital art!