Halloween is approaching and that's a time to start talking about spooky things. Ghosts, vampires, werewolves and…zombies. Which are of particular interest to us here at Art & Canvas and Frame USA because, not only are we fans of AMC's hit horror/dramas "The Walking Dead" and "Fear the Walking Dead" but because we also happen to carry posters from both shows. Posters that would look good in picture frames hung up, perhaps for a Halloween party or as a gift to your favorite horror fan.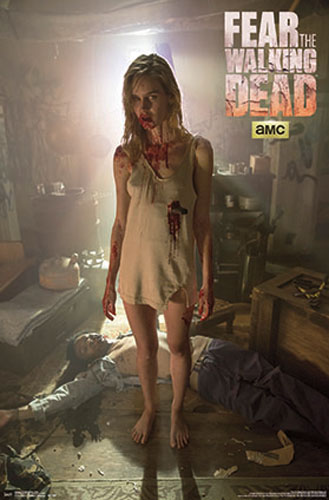 Our newest poster in our Walking Dead collection is from the newer of the two shows, "Fear the Walking Dead," which just ended its first season two weeks ago. "Fear the Walking Dead" takes place at the beginning of the zombie apocalypse, when the outbreak first starts. It features an entirely new cast of characters who don't start off with the benefit of knowing exactly what is going on. They have to navigate their way through acceptance of the situation and even just believing their own eyes when the hungry dead rise to feast on the living. Our new poster features the first walker we see in the series, "Gloria" after she's just fed.
No need to be sad that "Fear the Walking Dead" is over till season 2, though, because picking up for it is the original, "The Walking Dead" which just started its sixth season. If you're not familiar, it's the story of a group of people banding together to survive after the zombie apocalypse has brought civilization to its knees. Based on the wildly popular comic series, created by Robert Kirkman and artist Tony Moore, it deals with issues of holding on to your humanity in a world where you must be ready to do anything just to survive.
We have a number of great posters from the original "The Walking Dead," featuring walkers, Daryl, Rick, Morgan, Glen and Maggie.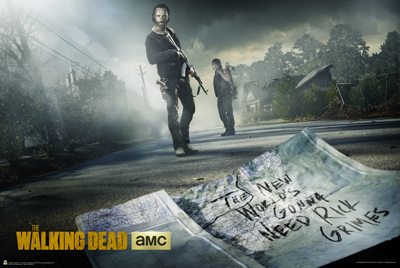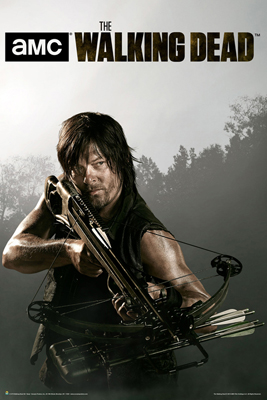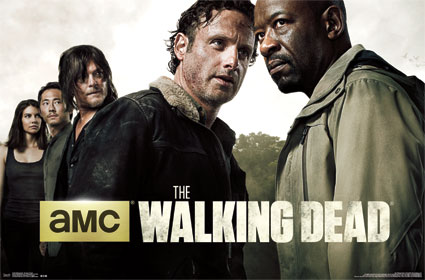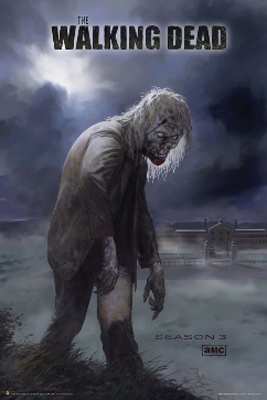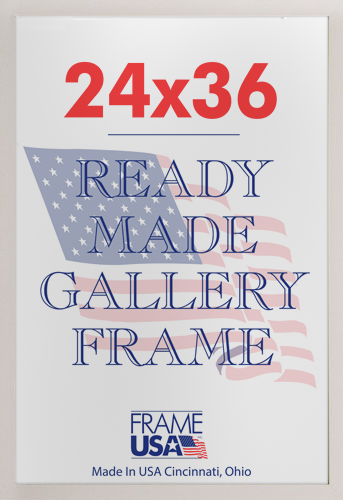 Once you've chosen the posters that really stoke your Walking Dead fever, you'll want to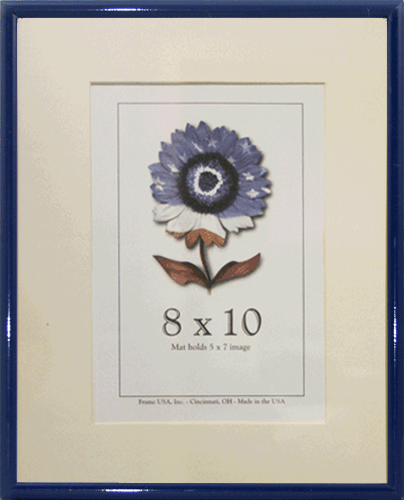 frame them (no bare paper edges for the baddest survival group in post-apocalyptic America!). All of the posterframes that can be found in our poster frame category would work well for these, particularly our Budget Saver and Simply Poly poster frames. However, maybe you want to go that extra mile for these posters and house them in something more permanent. We have some slim metal frames and wood picture frames that work really well as poster frames too. Our Metal I and Metal II series of frames are perfectly suited for this purpose. But if you don't like a metal finish
then our Architect wood picture frames are probably the best bet for you. With a sturdy 3/4″ profile, and a wide selection of colors they show off your posters with class.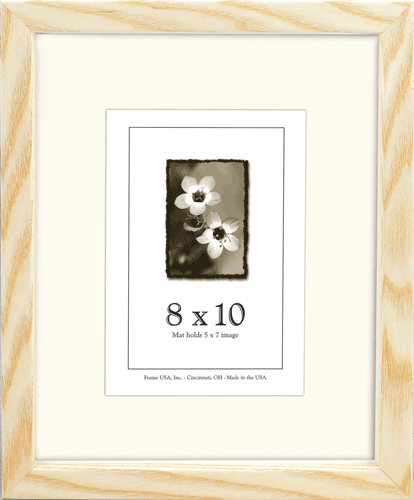 So hurry, Sunday will be here before you know it (week 3!). You want to make sure you have Daryl and his trusty crossbow watching over you in case any bloodthirsty, flesh-hungry walkers try to get in at you. So head on over to artandcanvas.com to pick up a couple of posters for The Walking Dead and then just click the tab at the top to go to Frameusa.com and get frames for them. Then you'll be zombie safe and ready to watch.