Hello art enthusiast and frame prospectors!
Believe or not, before started working for team Frame USA, my family was (still are) loyal customers to this fine picture framing establishment! I especially adore the Custom framing department we have. There is an array of styles, from traditional to modern to myriads of different mats to create limitless framing combinations to help your artwork integrate into the luxury of your living space. And as a recurring visitor to our retail store, I'd like to welcome you to join the virtual tour of "The Art at Fort Kelley."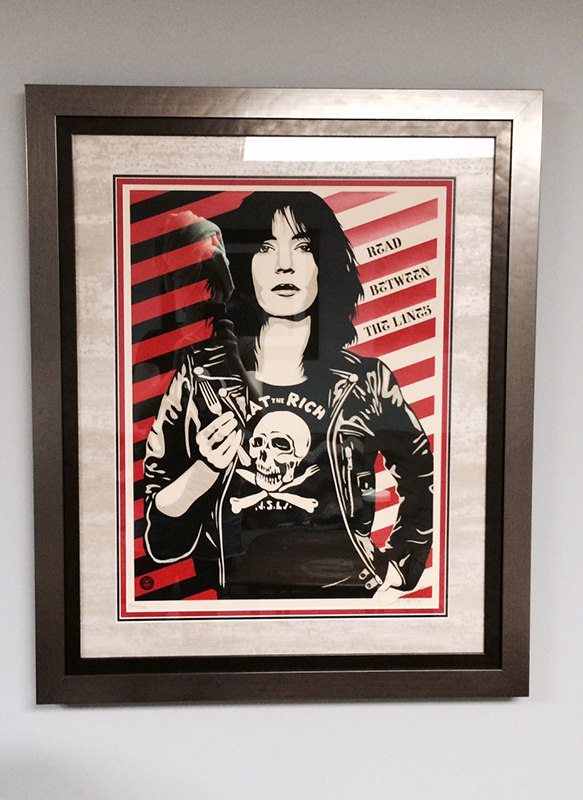 I take great value and deep appreciation for pieces that preserve the good memories in my life. Here is a Shepard Fairey print I bought at the Contemporary Art Center when he was in town exclusively performing DJ at the CAC after party. It was also my first time interacting with the artist and letting me try out his custom made OBEY vinyl records, a fun experience that is hard to forget! Well, for sure now that I have this piece hanged and to view on a daily basis.
I also collect prints that revolve around my interests and inspirations, it might be remotely apparent to see that I may have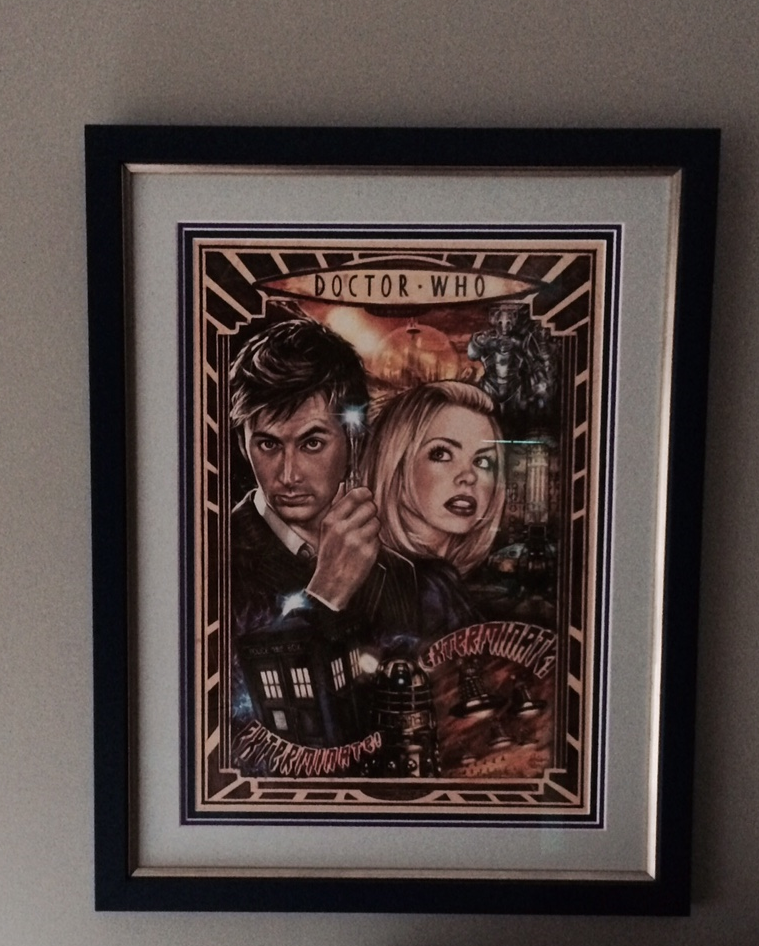 a geeky nature with the pop culture and sci-fi universe. This one is a Doctor Who illustration by Adriana Melo, a Brazilian artist. I admire her pin-up comic book cover style, among the composition and subjects involved, it exhibits a great summation of my favorite season of the show! The blue confetti frame style I chose out of our custom collection emulates the iconic blue TARDIS, the time machine that takes the characters on myriads of adventures by traversing through time and space.
As a bunch of artists living under the same roof, we have no shame in hanging up our own artwork around the

house. Well, maybe it's just we have parents who like to express how proud they are of their kids. Here we exhibit a mixture between mine (far right) and my sister's (middle and left) pieces we've done in college. As the maker of some of these pieces, I can support the fact that these were preambles to my current body of work. But it's immensely interesting to see the personal growth from then to now. Here is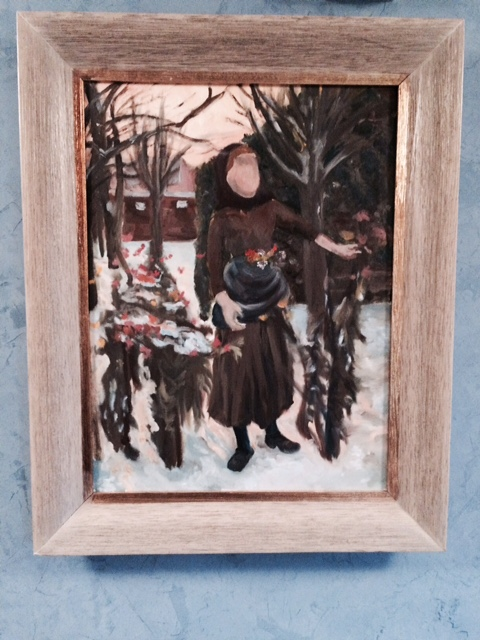 another painting I created back in ye olden college years: a master's painting based on the one of the artworks at the Cincinnati Art Museum's permanent collection. Maybe you're wondering why there's no face, well I'm sure there's was a perfectly good reason back then for which I have none now.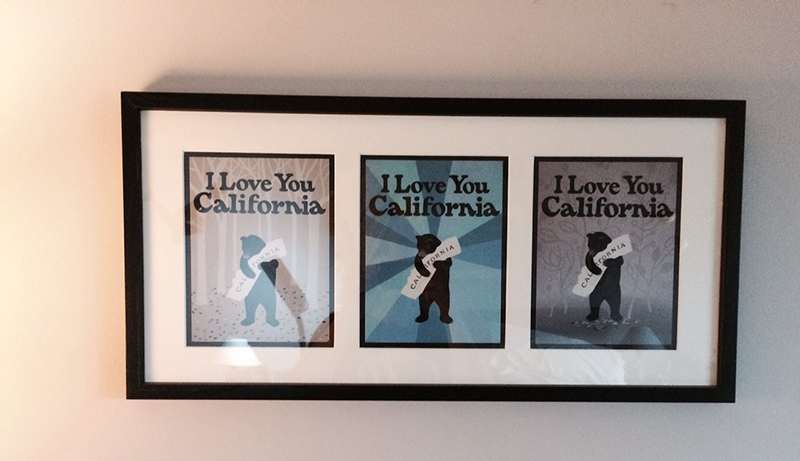 Whenever I go to FrameUSA to get framing done, it's just like going mall shopping for a dress. Attempting to find the best look to your artwork is imperative, regardless. Out of the wide variety of styles of frames and shades of mats they have, they can create countless of designs in order to cater to your preference and tailoring to your artworks figure. As my photos can attest, FrameUSA has done an excellent job helping me find the right dress for my artwork.