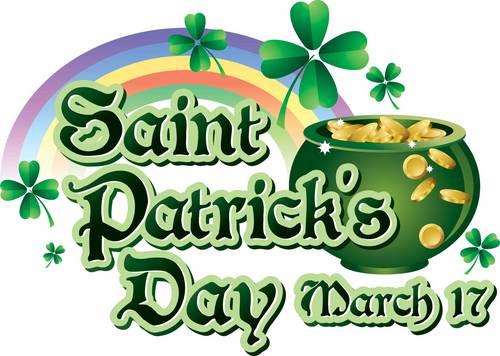 Today marks the Feast of Saint Patrick aka Saint Patrick's Day. Held on March 17th, St. Patrick's Day is a Christian and Irish celebration which honors Saint Patrick and the arrival of Christianity in Ireland.
Saint Patrick was a missionary and bishop in Ireland in the 5th century. Despite what many believe, St. Patrick was not actually born in Ireland, but was kidnapped by Irish raiders and held hostage for six years. During this time Patrick found God and was called to spread his word. Patrick escaped slavery but later returned to Ireland where he became instrumental in converting the Irish to Christianity.
Nowadays St. Patrick Day celebrations include parades, people wearing green, feasts, festivals and heavy amounts of alcohol consumption. The first St. Patrick's Day parade in the United States took place On March 17, 1762, over 50 years ago. Now there are over 100 St. Patty's Day parades that happen all over the US, with the biggest two taking place in New York and Boston. New York's parade is so big that they average between 150,000-250,000 people participating in the march! Recently there has been criticism of the holiday with many complaining that the celebration has become too commercialized, encourages negative stereotypes of the Irish and has veered far from the original purpose of honoring St. Patrick.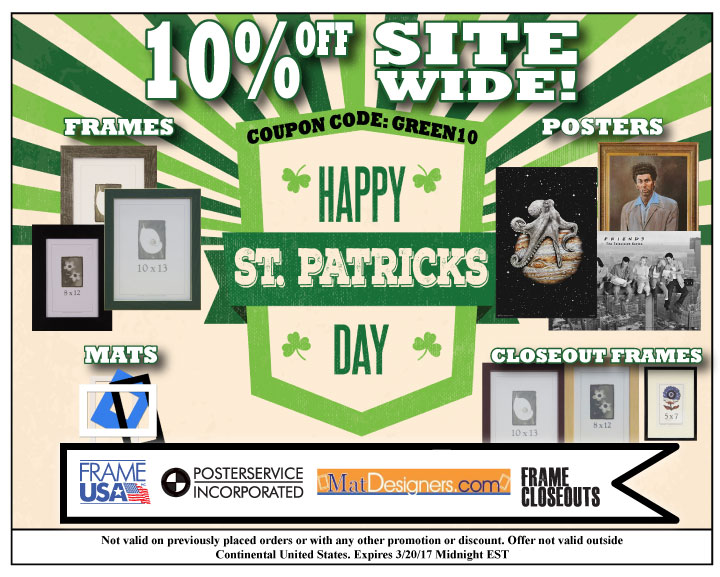 Here are Frame USA we're celebrating Saint Patrick by offering 10% off of our entire website! That means you can receive picture frames, posters, mats and more all at a 10% discount with Coupon Code: Green10.
Let us know how you choose to celebrate Saint Patrick's Day on March 17th.