Last week we introduced the charity for the month of July and mentioned that we had an internal event planned to help raise even more money for this great organization. For the July 2015 charity month, the charity that we chose is a unique concept that we felt deserved a little extra. During the month of July we will be donating $0.75 for every purchase of picture frames made on our website to a program that feeds hungry children during the summer months. These children are those that would ordinarily receive reduced lunches at school.
There comes a time in an employees career where you just wish you could talk back to your boss without getting fired; well our employees got the chance last week to let out all their anger and help feed kids in the process.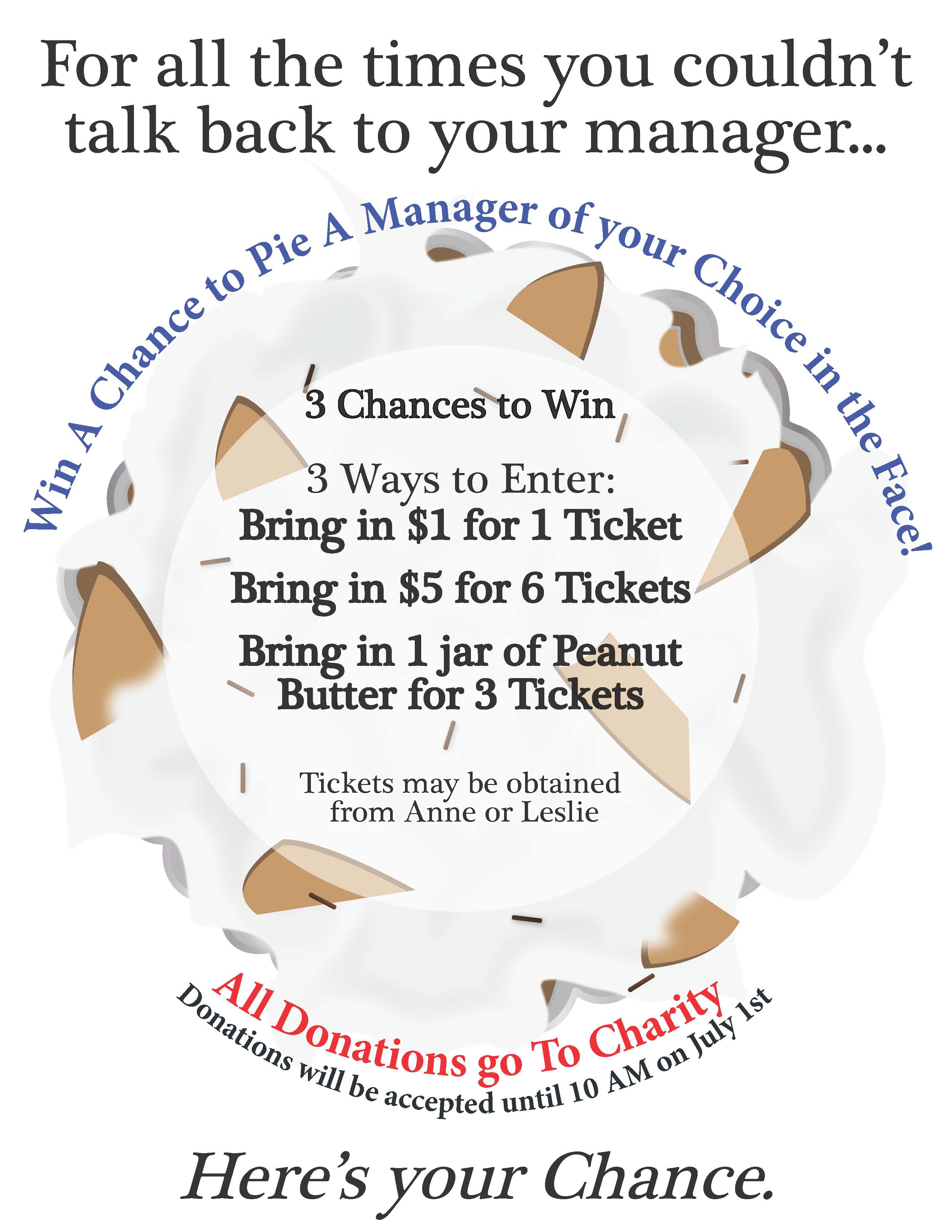 We gave our employees 3 chances to pie the manager of their choice in the face by giving them three ways to enter the drawing. They could donate $1 for 1 Ticket, $5 for 6 Tickets or bring in 1 Jar of Peanut Butter for 3 Tickets… and boy did our employees deliver! We gave our employees a little over a week to purchase the tickets and when it came time for the managers to get creamed we had raised $114 and received 19 jars of peanut butter to be donated to the program created by Valley Interfaith. Since the opportunity to pie your manager only comes around once in a blue moon we wanted everyone to live through our lucky employees who had their tickets chosen; One of which was a bonus, because what would a pie your manager in the face charity event be if it didn't involve the CEO of the company! As you look at these photos consider donating $1 the next time you order one of our high quality picture frames. All charitable donations made go 100% to Valley Interfaith's Newest program.