Many people feel picture framing is an intricate and time consuming task.  We want you to know that it doesn't always have to be!  We know often times the endless amounts of matting, framing, and glass options, picture framing can be overwhelming. Based on the outcome you're looking for though, there a few photo framing tips and tricks you can follow to make picture framing easier.
The picture frame should complement the image it is housing as well as the space where it's hung. If you're hanging artwork in a modern looking room then you'd want to avoid using an oddly shaped frame. On the other spectrum, if the room has a more classic feel, then the best advice would be to stay away from shiny, polished metal or modern looking picture frames.
Color picture frames can be instrumental in bringing your artwork to life. Choosing a white picture frame or a gold picture frame is a guaranteed way to make your art pop, you just have to be mindful not to select a frame that clashes with what's being hung.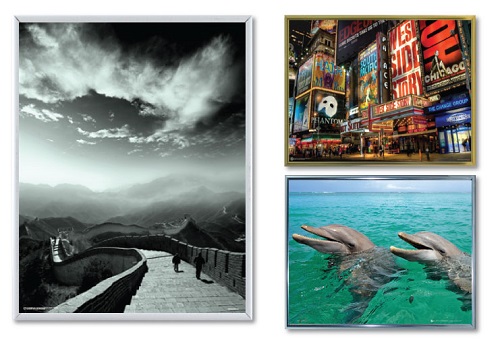 The type of picture frame you opt for is just as important as your color selection. Wood picture frames are the most popular and traditional frames due to their versatility. Wood can be stained in a variety of colors and already come in various themes such as the rustic wood frames or the driftwood picture frames. On the other end of the spectrum, metal picture frames are more practical based on their material and tend to last a lot longer.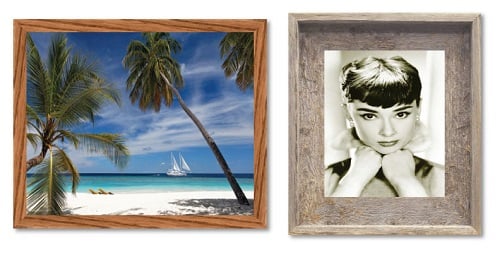 Be aware of how you hang your pictures:
Frames ideally should be hung at eye level, not too high and not too low, about 60 inches (or 5 feet) above the ground.
When hanging a picture above a table you want to leave 4-8 inches of space between the bottom of the picture frame and the top of the table.
If you're hanging a picture frame above a couch or other piece of furniture there should be a 3-6 inch space between the furniture and the picture frame.
Try to avoid hanging your artwork in direct sunlight. The purpose of framing art is to make it look nice and protect it, sunlight and moisture are detrimental to this.
Place your framing wire as close to the top of the picture frame as you can. Doing this helps keep your picture flat against the wall by raising the pictures center of gravity.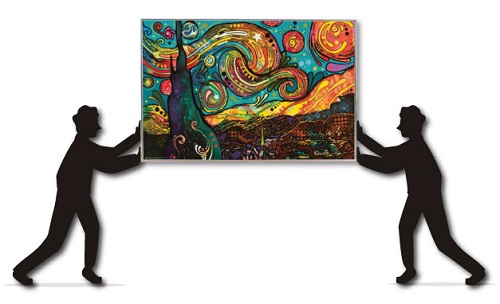 When choosing a mat for your artwork, the basic principle is that the mat should be lighter than the artwork or picture but darker than the wall. The mat is there to provide visual space between your picture, the frame and the wall. People often make the mistake of getting too fancy when choosing a mat which in turn takes away from the artwork.
Put these photo framing tips into action when framing your next picture and find out how easy picture framing really is. If you have any questions, we over here at Frame USA would be more than happy to assist you. Good luck on your next project.