Welcome to 2014, a brand new year! You know the drill — the holidays have flown by faster than any previous year and you just can't believe it's already January. With every new year comes new resolutions, which always seem to bring a mixed reaction.
Perhaps you ate way too much hearty holiday feast-food, and you didn't lose that weight you resolved to lose last year. You didn't paint that masterpiece you planned to create, become the musician you thought you could be, vacation where you wanted to go, or even get the promotion you swore you'd obtain. On the other hand, maybe you did everything you set out to do in the first place!
Whatever your case may be, we thought we would share some tips on how to stay motivated throughout this year and how you can maximize your new year's resolutions for 2014 (and even accomplish them!)
Don't announce your resolutions, write them down
Writing what you plan to accomplish is a physical representation of your resolution. With a neat and organized list, you will be more likely to view it on at least a weekly basis and be reminded of what you have resolved to do. Place this list somewhere where you will see it often, such as your office or (for those watching their weight) refrigerator. Bonus points if you make copies and post them in multiple places around the house!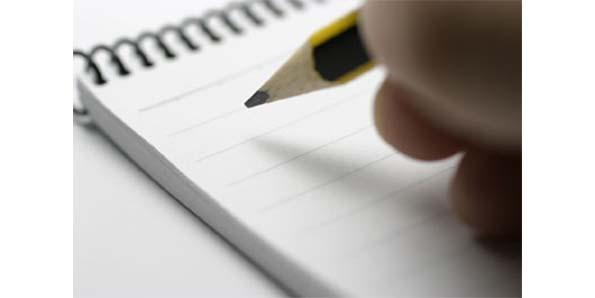 Once your resolutions are on paper, make a plan to achieve those goals
You want to make your small business succeed more, lose 50 pounds and buy a new car. How will you make it happen? Your resolutions will be nearly useless unless you also work out a plan to make it feasible. An example would be:
I would like a new car by the end of 2014. To do this, I will set aside 10% of each paycheck and place it into a saving's account.
Effective planning could be the biggest step in the whole resolution process (aside from actually following through), so make a plan that you know you can live with for an entire year!
Refrain from overwhelming yourself with too much commitment
Resolutions are practical only if they will be making your life more practical and enjoyable in the long run. Don't take on too many commitments and drive yourself crazy. Remember, there is only so much you can commit to in a year. If your resolutions are too complex or you find yourself with more than 5, you may want to reconsider your priorities.
Keep a video or photo diary of your progress for motivation
Social media is a powerful tool, and using the powers of Reddit / Pinterest / Instagram / Twitter / Youtube etc., you will find a great deal of support to help you along the way. Follow us to stay motivated, and be sure to share your trials and successes with us along the way!