Design A Frame has been around for quite some time, but we are still getting some questions about it. So what we did was come up with a fool proof infographic that goes through what Design A Frame offers and how awesome it really is.
Here are the top ten reasons why we think Design A Frame is the next best thing since sliced bread:
Design a Frame lets you make your art into a framed masterpiece without evening have to leave your house
Almost any size can be entered into Design A Frame with a click of a few keys.
You can not only get a single mat but you can also get a double and a triple.
You won't have to worry about buying hanging kits, all Design A Frame orders come with them!
Design A frame lets you get your favorite poster from Art & Canvas framed before you even ships from the warehouse
You don't have to worry about printing your image, Design A Frame gives you the option to make Frame USA Employees print it for you on super nice high quality paper.
You're not limited in what type of frame you can get. Design A Frame has all options
Custom matting from Design A Frame gives you endless options
Design a Frame gives you three choices of glazing, not just forces you to choose the most expensive option!
Design A Frame lets you have a custom framing experience that you desire, stick to the basics or go for the gold either way Build A Frame is a winner.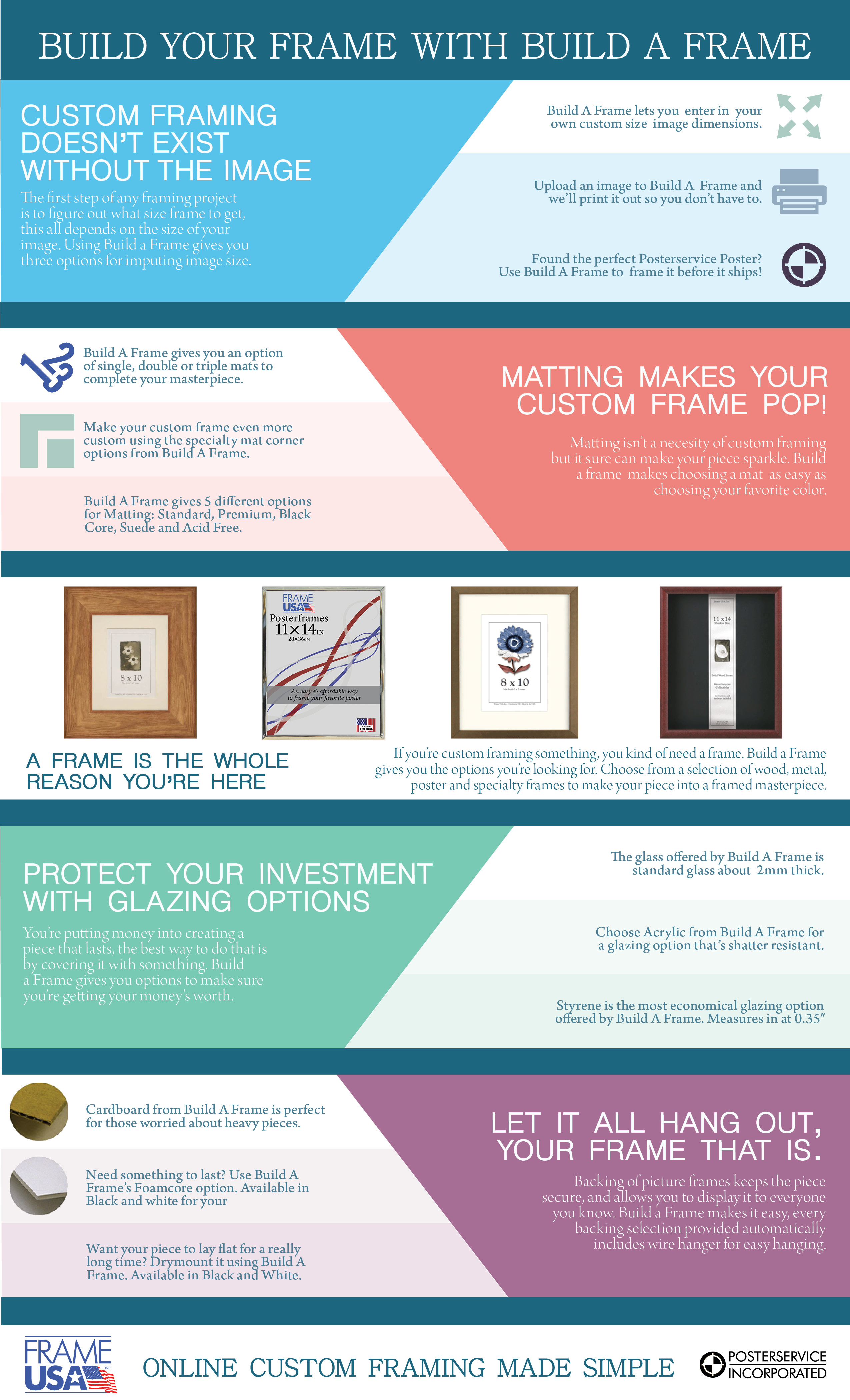 So begin designing a picture frame online with Frame USA, our website is your one stop shop for online frames!