Your thoughts about Gold Picture Frames are dependent on your generation. The younger generation, those of you that are early 20's to mid 30's, grew up seeing gold wall picture frames in our grandparents' houses and churches and thus have labeled them as 'outdated' or 'ostentatious'. As the time comes for this generation to begin decorating their own homes they chose a style that is completely opposite, opting for more shabby chic or modern decor. For the older generation, those that are late 30's on, have seen the value in gold picture frames from the very beginning. This generation has and always will have the right view on gold picture frames, and it's time for everyone to have this view!
Gold Picture Frames: Revamped
The color gold is such a complex color that it's hard to come up with one specific value to describe it, each shade and tint of the color is unique. This complexity gives our company, as a picture frame manufacturer endless possibilities when it comes to providing gold picture frames—and we take advantage of every single one.
Not only are there numerous possibilities when it comes to the color of gold, but you also have the option of choosing a shiny finish or a matte finish.
These possibilities are the reason that gold picture frames no longer are outdated or ostentatious (unless of course you want them to be).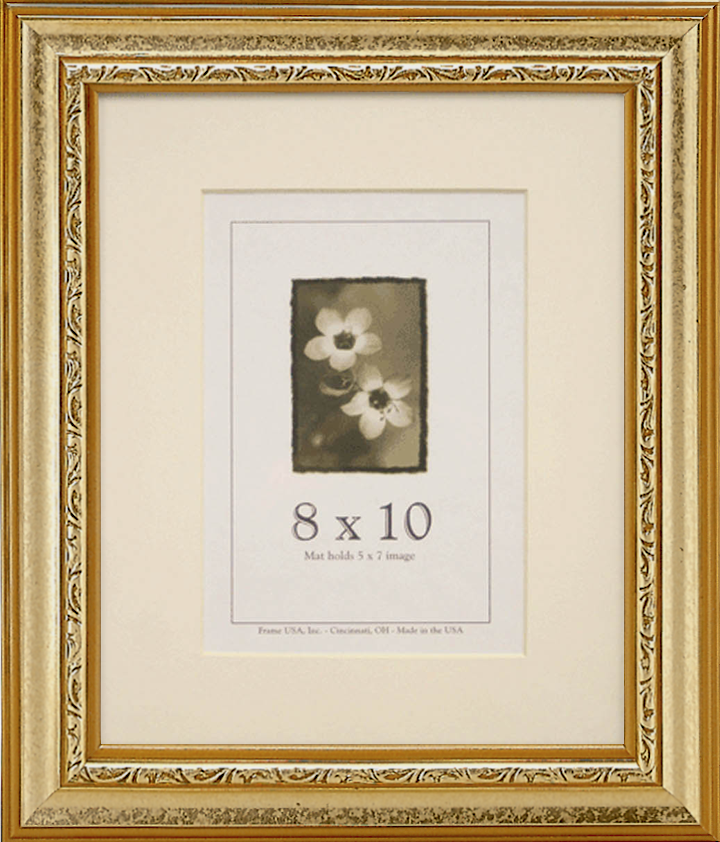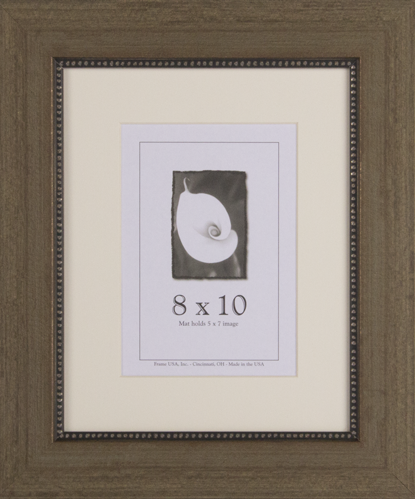 Frame USA offers everything from the traditional gold frames that everyone is used to seeing all the way to frames with the more muted end of the gold spectrum like our Cambridge Series.
When you purchase a gold frame from Frame USA you're purchasing a frame that will go the distance, not fall into the trend category that will be considered out by the following week.
Whether you're looking for a frame that will make you reminiscence about the good ole days or looking for a stylish frame to add some value to your decor, Frame USA has you covered with our great line of American Made Gold Picture Frames