We love a good contest, and our selection for June is a great way to frame some of your favorite instagram shots or artwork — absolutely free!
Of course, we expect some great shots and work from this contest based on what we saw last time. Even if you've never shopped with us before, if your work is selected, we'll frame your submission for you AND send a great offer along with the frame. If you like our work, feel free to use it on an order!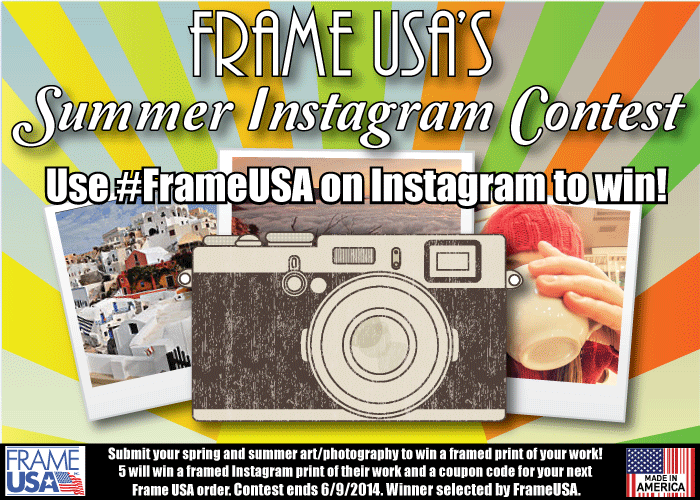 Do you have any work that you'd love to see framed? Enter it into our contest by posting it to instagram! Just use hastag #FrameUSA when you post and we'll enter you into our selection process. We'll pick the 5 most creative and "stand out" art/photographs. Let the creative games begin!