Frame USA's retail store located in Cincinnati, Ohio has a great number of partnerships with local businesses. We take pride in not only framing custom orders from around the United States, but also right in our neighborhood!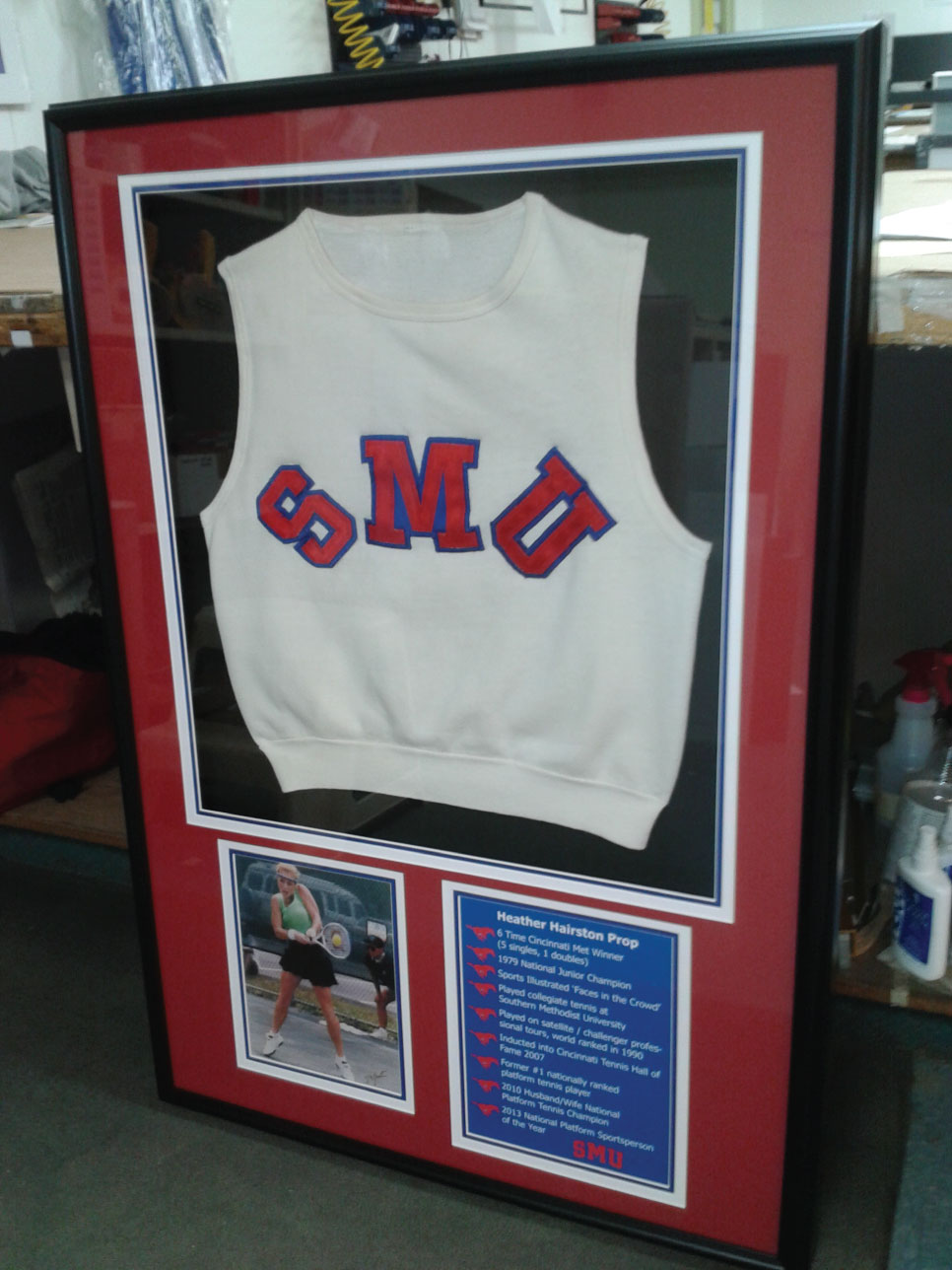 This image is brought to you by Queen City Racquet Club, a tennis club here in Cincinnati. Pictured here is a shadow box frame with the athlete's jersey, statistics and medal that she won aligned inside. How do we do it? That would all be thanks to our framers! Plenty of sewing, gluing and patience is involved in a custom frame job of this scale, but the finished product is always well worth the time and money spent. This makes a great promotional / memorabilia piece for the club AND looks great. We know they'll love this addition to their already-growing collection of Frame USA products!
In more upcoming posts, we'll dive deeper into some DIY custom quality photo framing tips that could help you save money in the long run, and how to tell if a frame job is best done by you… or a professional like us!