Recognition is something we get all too rarely in this world and it's something to be cherished. A verbal compliment or note of appreciation can really pick up your day, but when you receive a tangible, hard copy of an accomplishment–than can last forever. You can look to those when you're not having such a great day and maybe remember that you earned that accolade. Awards, certificates, diplomas–they should be framed and hung where you can see them, in a nice picture frame that shows off your accomplishment. At Frame USA, we have a large selection of certificate and diploma picture frames that are designed specifically for this purpose.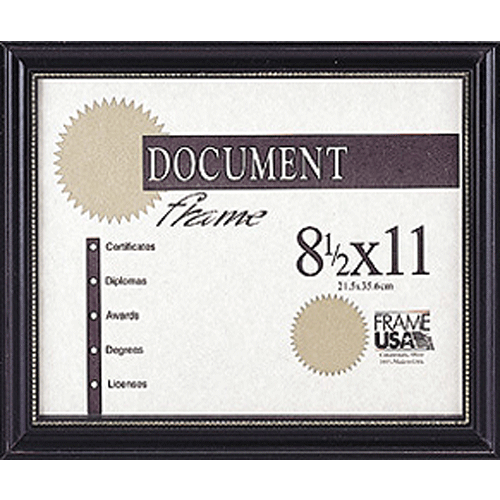 If you're looking for a more ornate wood picture frame to hang your certificate in, a great frame is our Boardroom Certificate Frame. The Boardroom Certificate picture frame comes in 4 colors; black, walnut, cherry and gold. They all feature some scoops and beveling and include a decorative beading along the inside edge. All of them come available with gold beading but the black and walnut also have versions with beading that matches the finish of the frame.
Another great frame with a sense of nobility and honor is the aptly named Diploma frame. This series is somewhat simpler than the boardroom certificate. It has a sloped profile with a smaller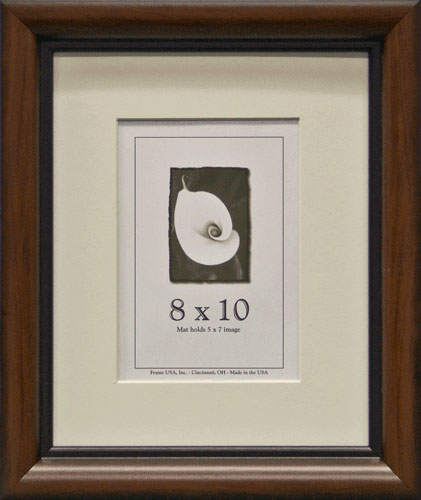 inner slope that acts as an inner accent. Diploma frames come in two profiles, a 1 1/4″ and a 2″. These frames are really ideal for your degree or certificates of merit.
What if what you want to frame is not for personal achievement? What if you want to display your restaurant's Board of Health certification or OSHA regulations in your workshop? You don't really want a decorative frame for those kinds of documents but you still want them to look nice. Frame USA has you covered there as well.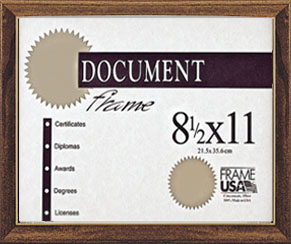 For when you want customers to see that your business has received a certification or an accolade–something you want above the register or counter–a good frame to choose would be our Deluxe Certificate frame. These picture frames have a slim profile, just a 3/4″ wide, with a gentle scoop inward and a gold foil accent along the inner edge.
Maybe you just have some simple rules you want to hang in your warehouse though, or the number of days you've gone accident free. You really don't need anything fancy and just want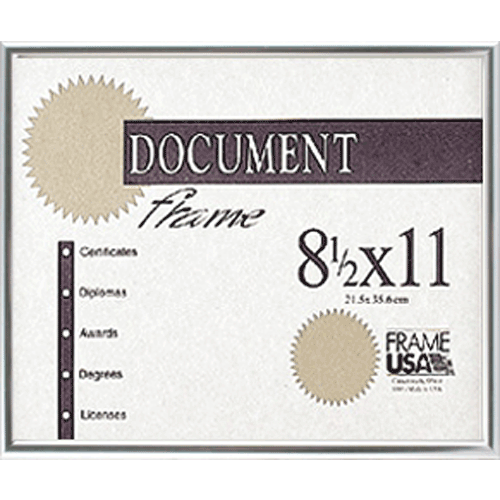 the most basic of frames. A perfect choice would be our Metal Certificate frames. These are thin (3/8″ wide) with a 7/8″ depth. They come in a wide variety of bright colors, some of which have both shiny and flat finishes. An eye catching but unobtrusive and affordable way to your certificates seen.
So when you're wanting to frame that symbol of excellence, visit Frameusa.com and let us help you make it shine.