Frame USA's Annual Charity Campaign Gains a Great Community Ally for Fill The Truck 2013
This holiday season, Frame USA is continuing the annual FillTheTruck.org campaign, where we pick a few outstanding charities around the Cincinnati area that help a wide range of people who are down on their luck. Around the holidays, these situations are made worse by the drop in temperature and the need for food, warm clothing and supplies to get through the winter season. That's where Frame USA and Fill The Truck come in. Springing from a company-wide charitable initiative started four years ago, Frame USA CEO Dan Regenold decided to keep filling supply trucks for charities all around the Cincinnati area.
Fill The Truck initially started as one of Frame USA's monthly charitable initiatives, where we donate $1 for every online order (and ask our customers to join in.)

This year, Furniture Fair is joining the Fill The Truck 2013 initiative to spread the good cheer to even more charities. Our first year running, we mainly focused on supporting one charity. In our second run, we expanded to eleven charities and eleven businesses supporting those charities. Last year we supported six, and this year we're planning to help a total of seven charities. Furniture Fair's multiple locations in the Cincinnati and Northern Kentucky area will be hosting storage units, ensuring that each charity will be receiving the means necessary to keep stocked during the winter season.
How to get involved
Helping "Fill The Truck" is actually very simple, and anyone can do it! Here are three ways that YOU can make a difference:
1. Visit FillTheTruck.org and donate to your charity of choice. Frame USA is donating to The Healing Center, but you can choose which of the seven charities you'd like to support. On each "product" page, we have a list of supplies that are requested from all charities. Simply purchase any of these items and we will organize and distribute them. If you're not sure what to buy, that's okay! You can select "donate cash" and we will allocate the money into whatever that specific charity needs the most.
2. If you're a Cincinnati local, you can drop off the listed donations at any of our truck locations. You can find information on locations by visiting FillTheTruck.org.
3. We understand if the holidays aren't a great time for you to donate. The poor state of the economy is the reason we run Fill The Truck (as well as spreading some holiday cheer, of course.) If you "like" Frame USA and Fill The Truck on Facebook and even follow us on Twitter, that is a great way to help us out. Share our posts with your friends and help us spread the word that NOBODY should be cold or hungry this holiday season. We'd love to see as many families as possible have good food, warm clothes and the supplies they need for this season.
And it all starts by filling the trucks.
225 Northland Blvd.
Cincinnati, Ohio 45246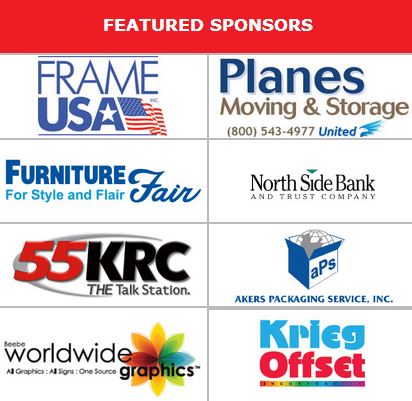 Links:FillTheTruck.org
Frame USA
Furniture Fair
55KRC
North Side Bank
Spring Valley Bank
Worldwide Graphics
Akers Packaging