Etsy Artists and Craftsmen are Welcomed to Help Promote Small Business Saturday with Frame USA
Saturday, November 30th is small business Saturday. While Frame USA is a pretty small business with about 70 employees, a good chunk of our customers are artists and crafty creators that also sell online or in a shop of their town. At Frame USA, we want to show our support to these small businesses and support local economies by offering a great deal to these customers. However, you don't have to be a Frame USA customer for us to feature your shop! Check out the rules below our promotional image.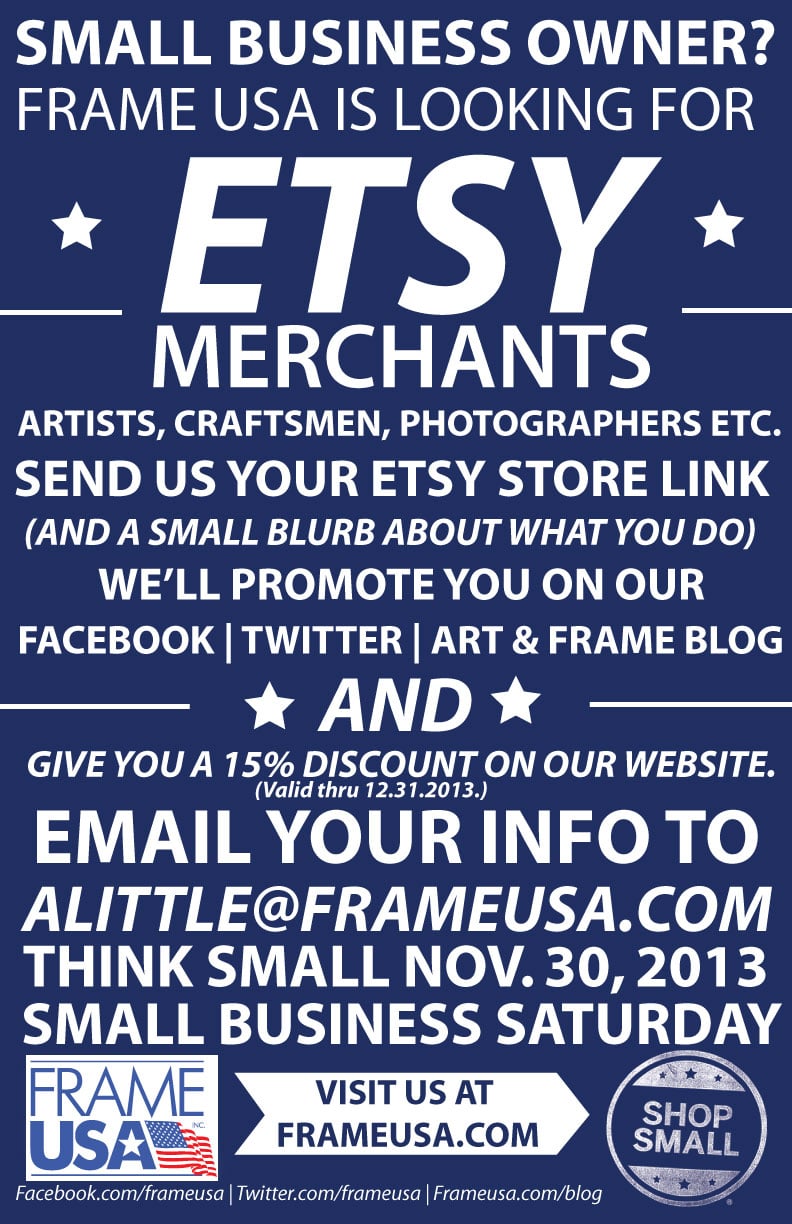 As our poster says, we are mainly looking for Etsy art, craft and design creators. Frame USA is an online business and it's what we know best, so customers with an Etsy account (or other online shopping place) will probably see the most benefit from this initiative. Simply send an email to the address in the image above to get started! If you know anyone who would benefit from a promotion like this, feel free to send it their way.
Thanks for sticking with us, and remember to shop small and shop local!