This month, we check Pinterest for some great DIY projects for framing and "Around the House" decor.
Doing big projects yourself can save you and your family hundreds of dollars — particularly when it comes to home renovations and making your decor stand out. It doesn't have to be expensive to look expensive, and really, that's what crafting your own projects is all about. In this blog, we'll show you great DIY picture frame projects to help you transform an ordinary frame into something far more extraordinary. You can find these decorating and crafting picture frame ideas and more by visiting our Pinterest page!
---
Use a picture frame shell to hang your keys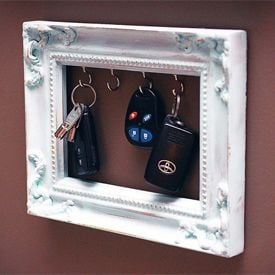 If Pinterest has taught us anything, it's that frames aren't just for framing pictures! Take this example, where a crafty DIY-er screwed some basic wall hooks into the interior of their frame. Search around online and you'll find plenty of uses for frames besides hanging art: chalkboards, mirrors, hangers and more have been crafted from any standard frame.
---
Give your frames a new look with dipped corners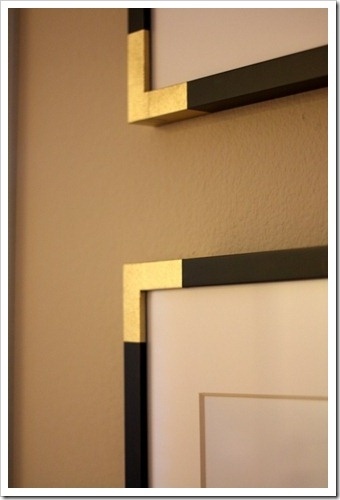 Need to spice up a frame, or add a better focal point for your image? Try (carefully) dipping the four corners of your frame into a can of paint! The result takes on the appearance of what is shown above. The tricky part is knowing how far to dip, but a good rule is to measure about 1-2 inches on each side, mark it with a pencil, and then proceed to dip. This is great for matching more than one color in a room, or spicing up your simple black picture frames you may have around the house.
---
Spray-paint an ornate frame for a more simple, subdued elegant picture frame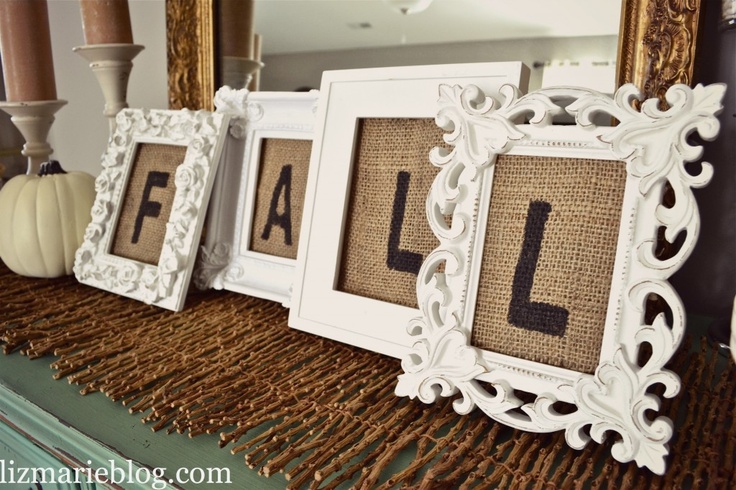 While the burlap letter art within the frames are great, we're more impressed by the paint job on the frames themselves. Some ornate, some simple–a decent spray paint job can entirely changle the look of a frame for the better. While we take pride in our premium wooden frames, we could definitely see series like the victorian and napoleon working very well in the style shown above.
---
As always, don't be afraid to think outside the box (or frame)!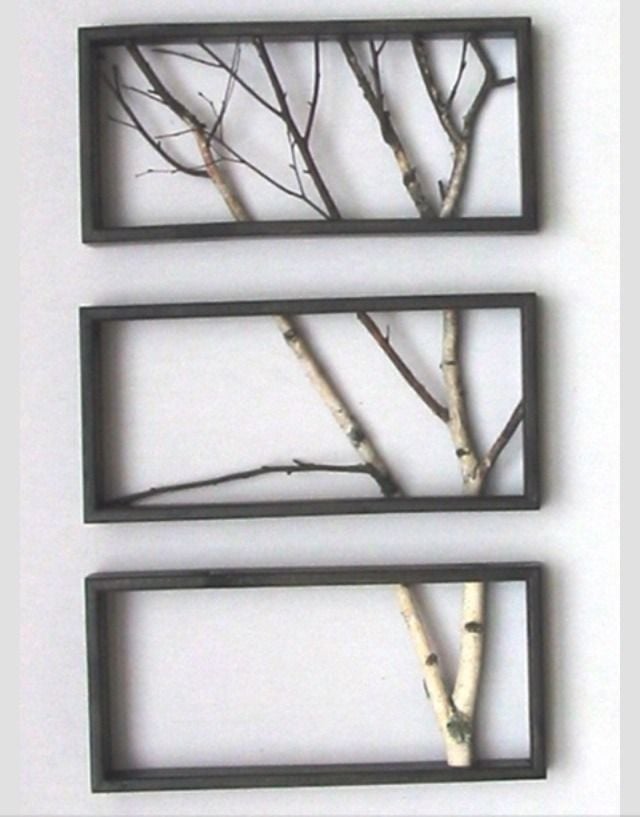 Framing is oftentimes most interesting when there is an experimental element added on. Take the image above for example: the separation of the branch is unified throughout the three frames. The aesthetic of the piece is phenomenal, and the crafter only used three frame shells and a branch!
Have something else unique that we haven't mentioned? Leave a comment below and tell us about your projects!