Need to frame an important photo or art print?
Luckily, we sell an exclusive frame that offers the perfect way to frame large-scale and small-scale works of art with ease! As a metal frame, the structure is sturdy and gives off the appearance of a custom frame job.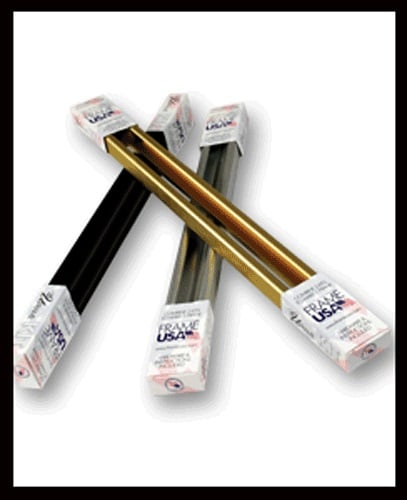 What's the difference between our metal picture frames and our U-Frames?
Metal picture frames are indeed a customer favorite, offering beautiful, glossy finishes that add a touch of modernism to your work. However, for larger metal frame sizes, some bending may occur. The workaround? Upgrade to our U-frame kits! These do-it-yourself framing kits are our only frames that do not come ready-made, but instead require some very light assembly (all you need is a screwdriver!)
Overall, our standard metal picture frames will probably fit all of your needs. However, if you need a large frame (like a 24×36) or prefer a more DIY picture frame approach, our U-Frame kits will be your best bet for longevity and quality. If you need any help assebling your U-frame kits, simply follow the directions included in your order. You can also email us at [email protected] or call us at 1-800-577-5920.
Also, you can check out this video tutorial by our CEO Dan Regenold on how to get the most out of our DIY picture frame kits.

Thanks for shopping with us at Frame USA!