It all started at the end of World War I with the outrage from the American people as they saw the soldiers that were sent off by the government arrive home wounded and sick. Groups of disabled veterans were joining together in social groups around the country rejoicing the victory and their newfound camaraderie. Soon though, the joy of victory would fade and the voices of the disabled would come together to be heard. This would ultimately become the organization known today as Disabled American Veterans (DAV).
History of Disabled American Veterans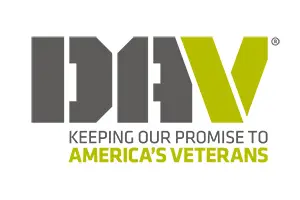 While an organization named Disabled American Veterans World War had existed several months before, the organization known today as Disabled American Veterans was officially created on September 25, 1920. Judge Marxx from Cincinnati called a national caucus on that date. It was attended by 250 disabled veterans from various groups across the United States. Through the many wars of our history until today much as changed since DAV was founded.
One thing has remained the same: Those who return from war must have men and women waiting for them at home who will stand with them as they work to take back their lives.
DAV helps with this.
Mission of DAV
DAV is dedicated to a single purpose: empowering veterans to lead high-quality lives with respect and dignity. They accomplish this mission by ensuring that veterans and their families can access the full range of benefits available to them; fighting for the interests of America's injured heroes on Capitol Hill; and educating the public about the great sacrifices and needs of veterans transitioning back to civilian life.
Last year alone DAV provided more than 163,000 rides to veterans attending medical appointments and assisted in filing over 151,000 claims for benefits.
With over 1,200 chapters and more than 1 million members across the country, DAV empowers our nation's heroes and their families by helping to provide the resources they need and ensuring our nation keeps the promises made to them.

https://www.dav.org/learn-more/about-dav/
Throughout the November 2022 charity month, when you choose to purchase picture frames from Frame USA, you will also be automatically helping support DAV with their mission. If you are interested in providing even more of a donation you are able to do so via the checkout.