Colorful Picture Frames can be as fun or as classy as you decide. In this post, we'll show you our personal favorites.
Sometimes, you need a frame that goes beyond your typical ornate look or standard simple black. Sometimes an unfinished look is needed for accentuating certain colors or features of a print, or maybe something in brown or cherry would help bring the piece a more "homey" look. Or, if you like to really step up your color game, you'll invest in a bright yellow, green or red picture frame.
Colori Picture Frames
Our most popular color-focused frame series, Colori comes in 7 colors and two profiles (wide and narrow). Being flat, these can be used for professional framing, but the colors suggest a more playful and creative use. We invite you to experiment, however: For instance, if your brand has a specific color that matches something from this series, you would be hard pressed to find anything better! You can find the medium and large series under "wood frames".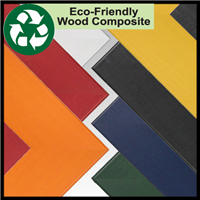 Clean Cut Picture Frames
While not as vibrant as our other colorful frames, the Clean Cut series has a defined, narrow profile thanks to the lines along the edges. They still come in some unusual colors, offering some alternative interior design choices while also being conceptually contemporary and modern. You can find them here.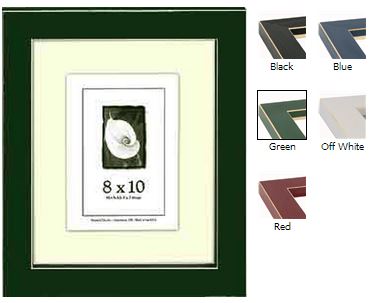 Kid Stuf Picture Frames
One of our discontinued mouldings, the Kid Stuf series can still be found around our Closeouts department… On a rare occasion. If any of these colored picture frames look appealing to you, we'd be glad to help you find something similar on our website. We recommend Corporate Round if you're looking for comparable roundness to your frame, or the Colori Medium series for the wide range of colors.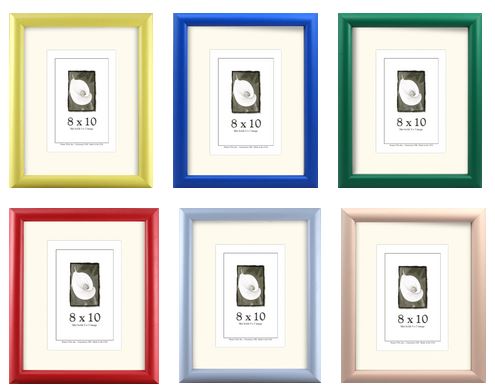 Regardless of what you need, it's a step in the right direction to experiment with color and push the envelope in cases where it's appropriate. That's why we decided to have a sale specifically for our colored closeouts this week. You'll save hundreds (or thousands!) when you use this code today. Thanks for shopping with us!