Great Deals at Frame Closeouts
Our closeout section is the absolute best place on the internet to buy cheap picture frames with the same American-made quality standard that you've come to expect from our main site, FrameUSA.com.
What do you define as a closeout frame?
Our closeout picture frames are classified as any type of moulding that we had extra footage of,  orders that were shipped back,  or have been lightly damaged. The beauty of it is that their prices are dramatically reduced! As of now, we have over 40,000 closeout frames in stock in our 85,000 square foot warehouse. That's a lot of frames!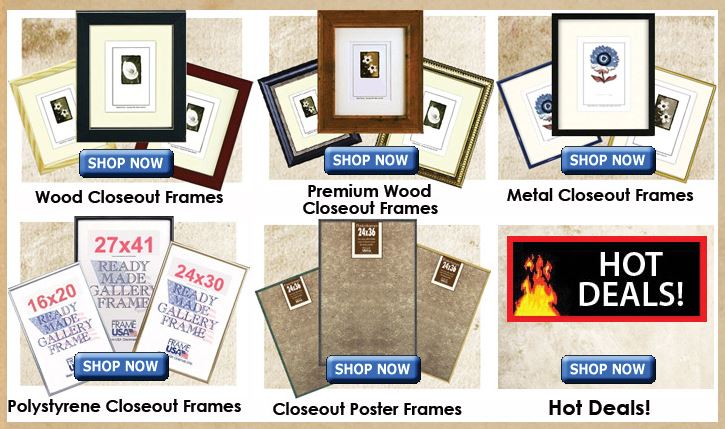 Why can't I pick the frame I want?
Frame Closeouts is all about sizes. You will always get the size you desire (if we have it in stock!) and we will even try to give you the color you desire if we have enough in stock (though we cannot guarantee we'll have your color in stock.) This "grab bag" concept keeps our prices unbelievably low, which also means that our occasional sales shave prices down even more! You could walk away with 50 frames and only spend about $70! That makes these frames great for photographers and artists who are looking to add value to their own work without spending too much money up front.
Be on the lookout for an instructional video that demonstrates our closeout section in our warehouse! For the value, quality and American-made guarantee, you won't find anything better than Frame Closeouts!