Spending time outside on a warm, sunny day is one of life's great pleasures; on the beach, at a ball game, at the park with the kids. It can also be one of life's great dangers, unfortunately. Without taking the time to properly protect your skin from the sun, your risk of developing melanoma (skin cancer) is greatly increased.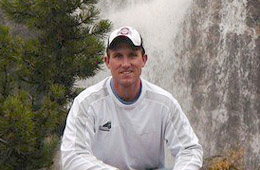 Andy Caress was a 24 years old tennis player, well loved by his friends and family, when he developed melanoma in 2008. He realized, as he went through the process of fighting the disease that there were a lot of misconceptions about melanoma that needed to be addressed and research that needed support. He said:
"My goal is that melanoma will never impact any person the way it has impacted me, and I will achieve my goal by educating the world about how melanoma may be prevented and identified."
He wanted the public to understand that it was not a cancer that it was "lucky" to get if you had to get cancer. That steps could be taken to help prevent it. While battling his own cancer, going through the processes of radiation treatment and chemotherapy, Andy started the Andy Caress Melanoma Foundation. The foundation's goals, simply stated are:
Creating awareness about the seriousness of melanoma and that it affects all skin tones and races
Educating the public about steps that can be taken to prevent melanoma
Increasing opportunities for a cure for this deadly disease through work with leading melanoma and cancer research organizations
"Wipe melanoma off the face of the planet" – in Andy's words
Andy, sadly died in 2010, but he used his experience as a way to help others. He said, " The message of my life is that people should know more about melanoma." Through his foundation, this message is carried on and his courage and caring endure.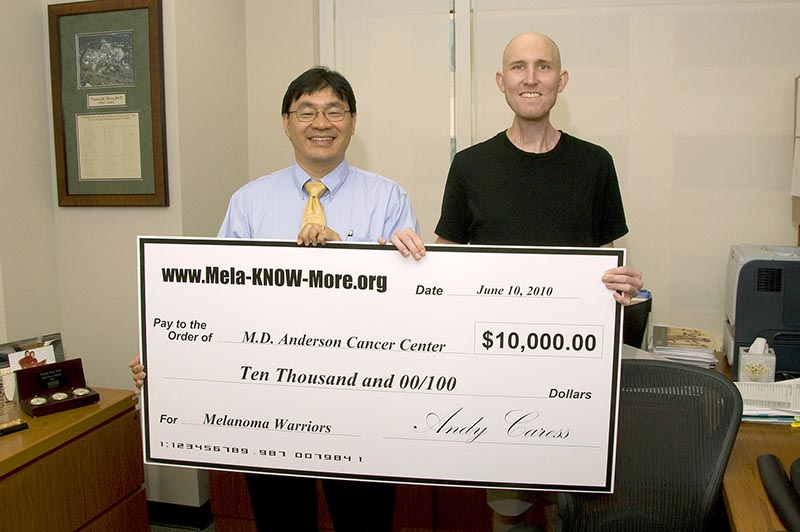 To help with the mission, Frame USA will be donating to The Andy Caress Melanoma Foundation in appreciation for your online order for the May 2016 charity month.
From their website:
"In August of 2010, Andy Caress lost his battle with this deadly disease. His foundation carries his mission forward to prevent this dreadful form of cancer from impacting the lives of others. We invite you to keep Andy's Mission alive and become a contributor to this very important cause. With your support we will make Andy's goal a reality! 
The Andy Caress Melanoma Foundation is dedicated to the prevention of melanoma, the most deadly form of skin cancer, through awareness, education and support of research to find a cure. "
We are proud to support this great organization. Be sure to donate during the checkout process to help us support this great charity!