So let's say you need some picture frames for your next project… Well, SOME is an understatement. You need hundreds, or even thousands! But these can't be any run-of-the-mill frames, they need to be perfect. You need craft store quality picture frames at "Made In China" prices. Unfortunately, we all know what happens when you outsource a frame job: bad joins, poor quality and an overall disappointing experience (not to mention the fact that you didn't buy an American product!)
There are dozens of other online retailers for wholesale picture frames, but none that commit to quality and price like we do. We've done the research and strengthened our framers to bring you the finest product and price you will find in the United States. Don't believe us? Fill out our custom quote form and we'll give you an estimate. Then do the same with one of our competitors. Time and time again, our customers are thrilled to receive such a cheap price point on our high-quality bulk picture frames.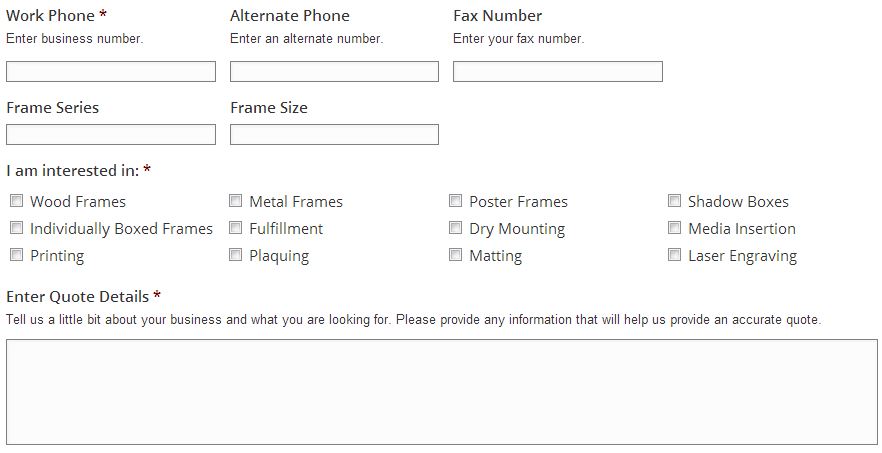 For even better deals, visit our Frame Closeouts site. From there you can choose between wood, premium wood, metal, poster, and polystyrene frames–All at discounted prices! The only catch to these prices is that the frames are a "grab bag", there is no way of knowing which series of frame you will receive. For colors, feel free to submit a custom quote and let us know your needs. We will do our best to assist you in any way we can!