It's the perfect year to buy blue photo frames and matboards for your decorating needs! Why you may ask? Well it's 2020, and with a new year comes a new Pantone color of the year. In December of 2019, Pantone announced that the color of the 2020 was PANTONE 19-4052 Classic Blue. Making Classic Blue one of the trendiest colors around.
What is so important about the Pantone color of the year?
For starters, Pantone is a company that created the universal language of color. It enables designers and producers a way to match precise colors anywhere around the world. This makes it so a Coca Cola bottle label printed in California is the exact same red as a label printed in London. And just like bell bottom pants, colors go in and out of style as time goes on. Therefore, Pantone announces a color of the year every year. They study color trends throughout the years in order to pinpoint what color should embody the upcoming year. This color becomes extremely influential in the creative community, and you will begin to see it everywhere. You will see Classic Blue popping up on clothing items, makeup collections, home decorative pieces, social media graphics and ads, and so much more. Pantone's color of the year is arguably the most important color for that year.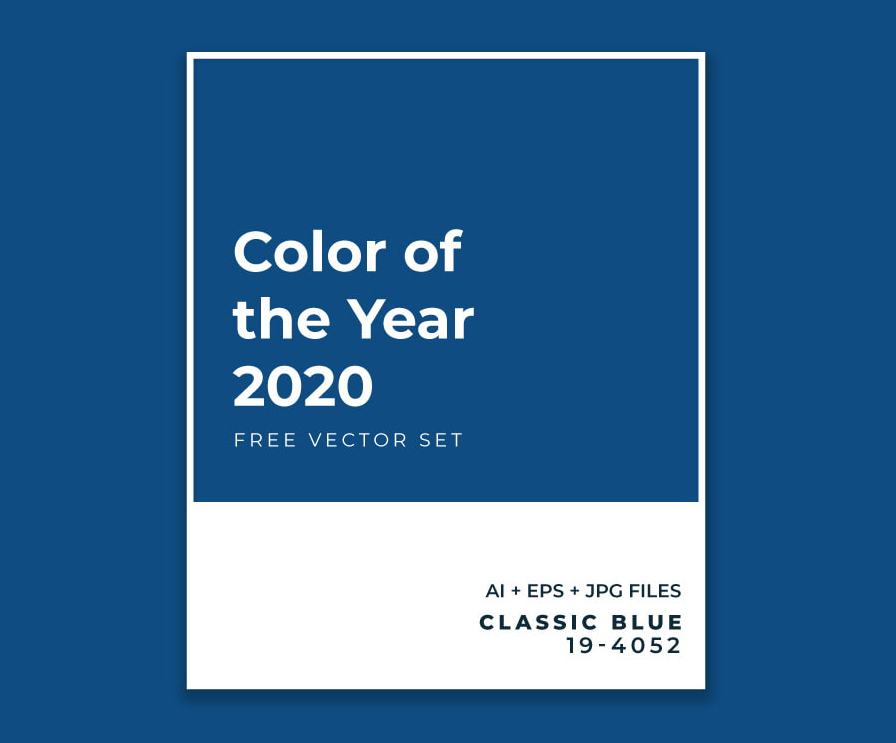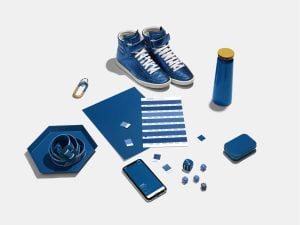 How does this affect you?
Even if you are not a graphic designer, fashion designer, or any kind of artist, you can still take advantage of this popular color. If you are looking to redecorate a room or add some color anywhere, you can't go wrong with Classic Blue or blues like it. At Frame USA, we offer a wide variety of blue frames. Whether you prefer wood, metal, specialty, or do-it-yourself frames, we offer high quality products in that great blue color!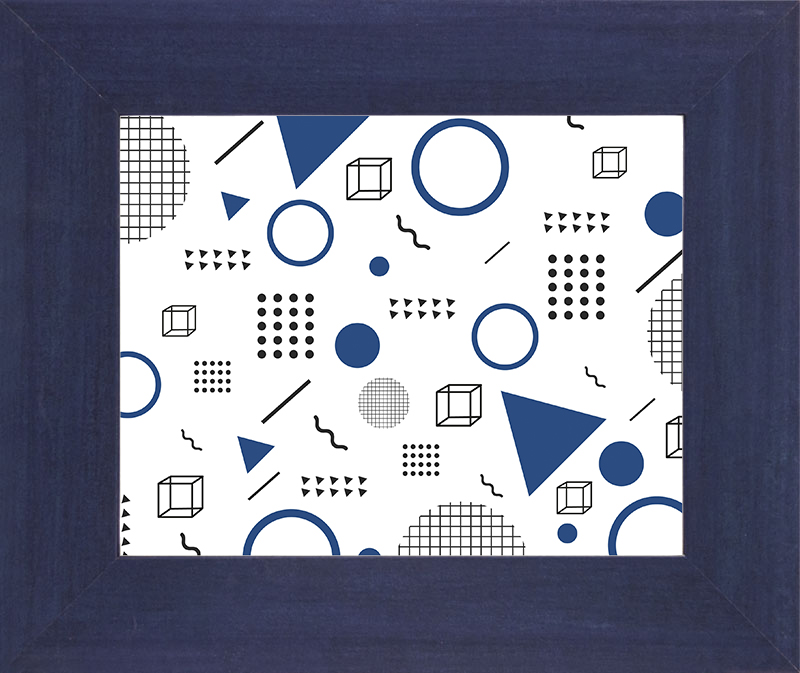 Another way that you can incorporate this fabulous color into your décor is with our matboards. If you aren't in love with our blue photo frames, but you still want that Classic Blue feel, then consider adding a mat to your piece. Our closest mat color would be our Flag Blue Acid Free Mat (9827). As an American made company, there wasn't a chance we would pass up on this patriotic and popular mat color! We also offer Classic-Blue-like mats in Yorktown Standard Mat (B79) and Blue Wave Acid Free (B9551).