It seems as though aggressive cancers are all around us now a days. While there are specific organizations that help fight specific types of cancer, the one we are supporting through out monthly charity initiative is different. The Cure Starts Now isn't focused on finding a cure for Breast Cancer or Colon Cancer or Skin Cancer. They are so much more.

About The Cure Starts Now
In 2007, Brooke and Keith Desserich ended a blog titled: "Notes Left Behind: 135 Days with Elena" with the phrase: The Cure Starts Now. This blog was written about The Desserich's daughter, Elena. Elena was a 5 year old little girl who was diagnosed with brain cancer and given just 165 days to live. This blog was originally the journal all about a truly remarkable little girl who accomplished so much in so little time as well as the love and dedication of her parents. "The Cure Starts Now" was the unofficial motto of supporters around the nation. With this support, The Cure Starts Now Foundation was created.
The Mission
The foundation represents a grassroots effort dedicated to, not just fighting one cancer, but the elimination of ALL cancers. They believe that in order to truly cure cancer that they have to focus on:
those cancers that are immune to treatment
those cancers that also affect children
and those cancers that are the biggest bullies with the highest death rate.
This effort is called the Homerun CureTM. The idea isn't new, it dates back to the early 1900s when cancer research was making bold advances. These advancements however ultimately stopped, leaving many patients left behind without the hope of survival. The focus was on the cancers that affected the most people, and those that we could learn the most from. The focus went from cures to treatments. However, The Cure Starts Now Foundation dedicate their efforts to pursuing cancer research on the fronts that offer the most promise rather than simply focusing on the numbers. We will beat cancer. The cure starts NOW.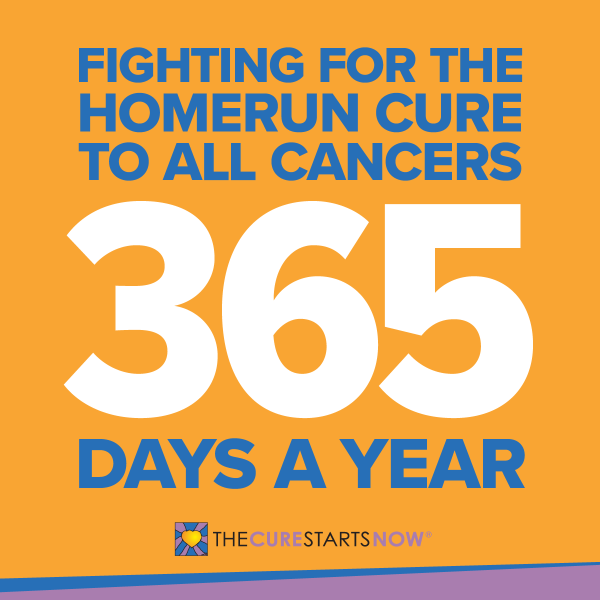 If you would like to donate to the foundation you can do so at https://thecurestartsnow.org/ or at the checkout on Frameusa.com. For every order that is placed throughout the month of March, we will be donating $0.75 to this organization.